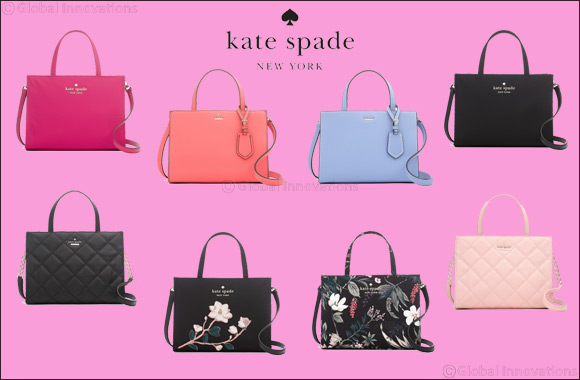 The brand's original handbag from 1993 is introduced in an array of modern iterations!
Dubai, UAE, April 24, 2018: In celebration of its 25th birthday, kate spade new york will reissue the brand's original sam handbag…with modern twists. As the first handbag debuted when kate spade new york launched in 1993, sam filled the need for a chic, no-nonsense bag that was both utilitarian and timeless—one that would complement any outfit and didn't break the bank. sam was simple, boxy and black, made from waterproof nylon.
Prior to debuting the bag to the public in 1993, the design team added one final touch: unstitching the fabric label from the inside and reattaching it to the outside of the bag. sam did all the things dreamed of, and women and industry insiders alike swooned. Soon, sam appeared in seasonal fabrics like linen, silk-satin, novasuede and burlap.
Now for the 25th anniversary, kate spade new york will re-launch this classic bag in a variety of iterations, adding a range of new materials such as leather, wicker, denim, quilted leather and printed canvas, as well as a range of new size options. While each one is wildly unique, each is just as timeless as the original.