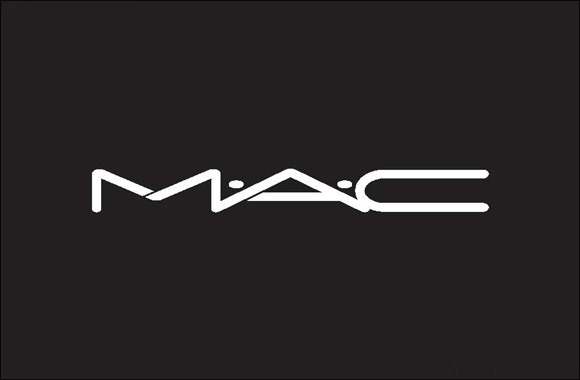 Learn make-up tips and tricks from the best in the industry this March at the most sought after beauty event of the year
MAC Cosmetics announced as headline sponsor of event
Dubai, UAE, February 22, 2018: They are setting the internet and the make-up industry alight and MyBeautyFest, a one of a kind beauty extravaganza, is bringing cutting-edge celebrity make-up artists and influencers together to share their ultimate secrets and tips with beauty enthusiasts from the region in a series of masterclass sessions, featuring Hrush Achemyan (Styledbyhrush), Fouz Al Fahad (Therealfouz), and Sonia and Fyza Ali ( SoniaXFaza ).
While you're at MyBeautyFest, you won't want to miss out on the opportunity to enjoy two full days of entertainment programming which includes access to series of panel talks by leading beauty influencers, top make-up brands selling the latest and greatest products, dj's and live outdoor entertainment, skincare brands performing complimentary skincare analysis, award winning hairstylists showcasing their creations, access to food trucks, exciting product launches, goodie bags and so much more!
The beauty doesn't end there: MAC, the world's leading professional make-up authority, have been announced as the event's headline sponsor. Throughout the two-day event, the go-to make-up brand will share their expertise on the main stage, support the informative masterclass sessions, provide live demos and offer an extensive range of activities that have been designed to satisfy all of the beauty addicts that are attending. Celebrating diversity and individuality, while always being at the forefront of fashion and beauty trendsetting, MAC will also be revealing an exclusive new launch of their Prep & Prime Fix and Shade Extensions - offering beauty guests a special first look at the new cult-favourite hydrating mist.
Platinum and Gold tickets are now available to buy for the following artist masterclasses:
Hrush Achemyan – 9th March 2018 @styledbyhrush (From AED 2,100)
Styled By Hrush Make-up Masterclass - Over the past decade, Hrush has cultivated a massive following of the everyday woman, aspiring make-up artists, celebrities, and artists of all kinds. With unique techniques that have catapulted her career, Hrush has had the opportunity to work on some of the world's most recognized faces, granting her the title Celebrity Artist. With a list of clientele including Kim Kardashian, Kylie and Kendall Jenner, Khloe Kardashian, Kourtney Kardashian, Giuliana Rancic, Cassie, Leona Lewis, Karrueche Tran and more. Hrush is recognized as one of the top master make-up educators worldwide
Fouz Alfahad – 10th March 2018 @therealfouz (from AED 1,050)
The Real Fouz Make-up Masterclass - With over 1.7 million followers on Instagram, Fouz Al Fahad is one of the region's biggest beauty influencers, taking the social-media world by storm. This make-up artist's tutorials are watched by hundreds of thousands of women and, when it comes to anything beauty-related, she sure knows what she's talking about.
Sonia X Fyza – 10th March 2018 @soniaxfyza (From AED 1,050)
Sonia X Fyza Make-up Masterclass – Sonia and Fyza Ali are the Dubai based sisters taking the social media world by storm – with their expert tutorials and trendsetting techniques, make-up artist Fyza will share her secrets with you, and sister Sonia as the ultimate model.
General admissions cost AED 150, providing access to all beauty onsite activations and experience. Celebrity Masterclass tickets start from AED 1050. Opening times on both days from 12pm-10pm for the main event.