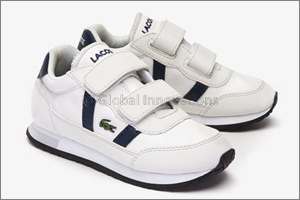 Dubai, United Arab Emirates, April 20, 2020: LACOSTE has selected versatile outfits from their ready-to-wear collection exclusively for their customers in the Middle East to celebrate in style throughout the Holy month.

The selection includes stylish pieces from women, men and children. Minimal shapes as well as clean cuts are the defining traits for the season and the collection's modernism is amplified by proposing a selection of up to date outfits in exquisite fabrics, designs and motifs, unfolding colorful garments.

In addition, the brand has created a selection of coordinating pieces that both father and sons can wear alongside each other to celebrate the holy month in style.
Highlights from the collection includes a wide selection of ready to wear to footwear pieces from LACOSTE's latest collections.