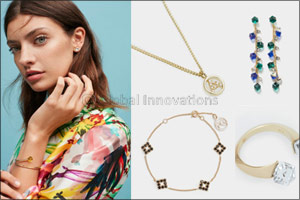 Dubai, UAE, April 29, 2019: Spanish fashion house Purificacion Garcia has curated a special selection of versatile pieces for the Holy Month of Ramadan and Eid period. The designer presents this collection with a surprising twist by adding sophisticated elements inspired by Middle Eastern women.
Minimal shapes are the defining traits for the season and the collection's elegance is amplified by proposing a stunning selection of silky outfits and exquisite fabrics. Highlights of the collection include creative designs and motifs such as playful floral prints and colorful stripes.
Purificacion Garcia's Ramadan & Eid selection includes a wide variety of versatile accessories and jewelry to choose from; offering masterfully embroidered bags and colorful pouches perfect for this special occasion.
Discover and shop the looks at the below Purificacion Garcia stores:
• KSA: Mall of Arabia, Red Sea Mall, Al Nakheel Mall, Hamra Mall, Riyadh Park
• UAE: Mirdif City Center
• Qatar: Doha Festival City