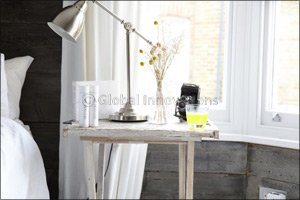 Dubai, UAE, May 03, 2018: Staying hydrated is important for those living in the UAE, but it becomes very important during months when temperatures are known to soar. Searing heat is around the corner, and so is the holy month of Ramadan with long hours of abstinence from food and water. Going without water for extended periods will cause dehydration, leading to dryness of skin and skin damage. So, it is vital that the body be properly hydrated during the non-fasting hours, and often, water alone will not be enough.
Some of the quick things to keep in mind during fasting in the summer are making sure you hydrate properly by drinking enough glasses of water, eat foods such as fresh fruit and veggies as they contain a lot of liquid, and stay out of the sun. However, to make sure your skin stays healthy during this long fasting season, look to refreshing skinade, the multi-award-winning collagen beauty drink, a great way to get natural protein and amino acids to help with skin health.
Having a bottle of skinade daily after breaking your fast helps ensure your skin is properly hydrated throughout Ramadan. It would be even more beneficial to get your dose of the drink before you begin fasting in the morning, since the B vitamins in skinade help boost your energy naturally and keep you from feeling tired and sluggish throughout the day. The vitamins also contribute to the maintenance of normal skin health and protection of cells from oxidative stress.
Offering results in as little as 30 days, the natural peach and mangosteen flavoured drink can be taken during Ramadan before or after fasting and is the perfect complimentary measure to your daily skincare routine, working to improve collagen in the bloodstream and giving a firm, dewy and fresh complexion.
Skinade is sold in courses of 150ml 'ready-to-drink' bottles or 15ml travel sachets that you simply dilute in water. It is recommended to take skinade daily and it is sold in courses: 30 days, 60 days and 90 days. Skinade prices start from AED 800 for a 30-day supply and are available from Iwona Specialty Clinic, Sansaya Cosmetic Surgery and Dental Clinic, Euromed Medical Center, Rose Arbaji, So Spa – Sofitel, The Palm and Kalm Holistic Beauty.