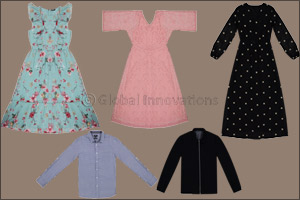 New collection is inspired from the essence of the Holy month
Dubai, United Arab Emirates, May 03 2018: It's that time of the year again - the special month that beautifully captures the spirit of this region. As we prepare ourselves for the peaceful and joyous weeks ahead, Max, has unveiled their latest Ramadan collection.
The new Collection is very contemporary and showcases stylish and graceful outfits perfect for the time of year. A selection of charming midi and full length dresses, wide leg trousers in a variety of colours, stylish blazers, and smart blouses with delicate detail and embellishments simply reflect fashionable elegance.
For the ladies, the collection offers soft pastel hues and garden floral prints on flowing fabrics to add a gentle touch of femininity. Paired with statement handbags, eye-catching jewelry and on-trend shoes the outfits for all your Iftar gatherings and Suhoor events.
For men, the collection offers the perfect blend of simplicity and uniqueness. With the elegant shirt and blazer, men can look their best during work, and instantly transform their appearance from a formal look to one that suited for auspicious events during Ramadan. All it needs is the simple act of untucking, rolling up the sleeves, and taking down a few buttons.
The new Ramadan Collection from Max Fashion is available in all Max stores and online