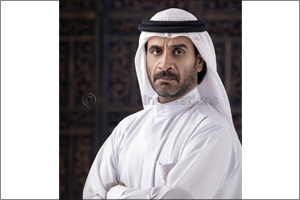 Dubai, United Arab Emirates, April 26, 2020: With the support of the wife of His Highness Sheikh Mohammed Bin Rashid Bin Saeed Al Maktoum, Vice President and Prime Minister of the UAE and Ruler of Dubai, Her Highness Sheikha Hind Bint Maktoum Bin Juma Al Maktoum, Dubai Holy Quran (91.4FM), a radio station of the Hamdan Bin Mohammed Heritage Center (HHC), has launched a set of new programs for the holy month of Ramadan 1441 AH.

Dubai Holy Quran (91.4FM) has introduced four new programs aside from the regular hourly reading of the Holy Quran and the teachings of Prophet Mohammed (PBUH). Renowned readers, throughout the day at different times, will recite the Holy Quran.

H.E. Abdullah Hamdan Bin Dalmook, CEO of HHC, pointed out the uniqueness of Dubai Radio for Quran for its choice of programs, supplications and reciters, especially in the holy month. He said: "Dubai Holly Quran (91.4FM) has continued since its launch on June 6, 2016 in achieving the visions aimed at serving the holy Quran. The interpretations of the verses of the Holy Quran illuminate the path of every Muslim while the new radio programs will provide guidance and good advice.'
The recitations of the Holy Quran will be at following times: The dawn sermon (with voice of Sheikh / Yahya Hawi) from 5:00 - 6:00 am; the morning session ( Sheikh / Salah Al-Hashemi) from 09:00: 00 - 10:00 am; afternoon (Sheikh / Imad Al-Mansouri) 2:00 - 3:00pm; evening (Sheikh / Ahmed Naina) from 7:00 - 8:00 pm; Sheikh / Mohamed Al-Kantawi from 02:00 - 03:00 am Fajr.

Group of readers will be at the following times: 03:00 - 04:00 Fajr, 07:00 - 08:00 in the morning, 11: 00-12: 00 noon, in addition to a daily recitation of Surat Al-Baqara from midnight until 02:00 AM.

New programs during the holy month

Presenter Wael Abdullah will discuss the secrets of healthy life from 8:00 - 9:00am and repeated at 11:00pm. The program deals with the spiritual aspects of worship, including proper fasting and the overall individual behavior during Ramadan. The program's guests include Dr. Hassan El Ashry and Dr. Osama El Lalla.

Khaled Ismail will host another program from 1:00 - 2:00pm (repeated at 11:00pm). It will discuss the values, ethics and meanings of fasting.
Sheikh Abdullah Mousa will host a joint program with Al-Oula Radio, from 10:00 - 11:00 am (to be repeated at 5:00pm). The program specifically targets the youth and culture. The program will present realistic stories for parents and educators how to live a morally decent life.
Another program is with Colonel Rashid Bin Dabwi to be aired from 4:00 - 5:00pm and will review social issues. The program will host a group of officials working in the Dubai Police General Command who will discuss real issues including child abuse, rape, drugs and other topics that affect the society.