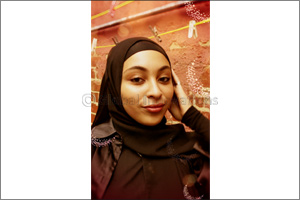 Instagram invites the global community to share acts of kindness during the Holy Month
Huda Kattan kicks off the initiative globally tonight on @Instagram
Popular Egyptian Actor Ahmed Helmy to call on his followers to start a movement of kindness
Dubai, United Arab Emirates, April 23, 2020: Instagram is marking Ramadan by bringing back its global initiative – 'Month of Good' – for a second year, inviting its community to come together and spread kindness on the platform. In recognition of the new realities that are keeping loved ones apart during the Holy Month, Instagram is encouraging people to inspire each other to do and share good deeds during the month.
Ramadan is one of the key moments on Instagram with over 16 million uses of the word 'Ramadan' on Instagram in 2019 alone. This year, Instagram has seen the global community gearing up for Ramadan, with references to Ramadan already hitting 4 million in the past 30 days and a 40 per cent growth in the usage of the word "kindness" on the platform across the world.
Here is what Instagram will be doing over the month:
● They are inviting the Instagram community to share their acts of good — big or small — over the course of the month and to encourage others to do the same, using the hashtag #MonthofGood
● It can be something as simple as giving thanks to healthcare professionals, posting a positive comment, or hosting a virtual iftar to bring together friends and family from around the world.
● They have put together a few ideas on how to spread kindness on Instagram to help inspire the community.
● They are bringing back Instagram's Ramadan camera effect; 'Lantern', which features iconography associated with Ramadan and includes greetings in English, Arabic, Bahasa, Turkish and Farsi. It can be found through searching for 'Lantern' in Camera effects.
● Throughout the month, @Instagram will feature content creators from around the world who will share their key Ramadan moments.
To kickstart the #MonthofGood, Instagram roped in global beauty entrepreneur Huda Kattan of @Hudabeauty to kick off the month with a feed post on @instagram, citing what kindness means to her and who she is challenging to take this message forward.
"Now more than ever, social media is our way of staying connected while we're all social distancing around the globe. It's our way of feeling and experiencing together when some may be alone. In times like these, it's so important for people to use their platform to spread kindness, creativity, inspiration, and collaboration. I love that with social media, people can support each other, our communities, small businesses, healthcare professionals, and those in need in any way we can," said Huda. "I am hoping that #MonthofGood can be a way for all of us to come together, spread kindness in whatever way we can and do a little good for the world. I'm so excited to be able to shine a positive light at a time when the world could use it the most; and I think spreading kindness is a great place to start.'
Instagram also joined forces with popular Egyptian star Ahmed Helmy (@ahmedhelmy), who will be sharing special messages on good doing and its different forms on his Instagram account. Discussing his role as the regional ambassador for #MonthofGood, he said: "Ramadan is a time of compassion and giving, and this campaign embodies those values. It is helping us celebrate the Holy Month in these exceptional circumstances. During these difficult times, the #MonthofGood initiative can bring together people from across the world and create a ripple effect of kindness that will be felt throughout the month and beyond."
Instagram is also shining a spotlight on the mental and emotional benefits of spreading kindness on the platform. Hala Kazim (@halakazim), renowned life coach and wellness advocate, commented on the #MonthofGood approach, saying: "Kindness is contagious; it has the power to bring us together at times when we need it most. As many people spend this Ramadan away from their loved ones, it is crucial to look out for one another, and promote values of empathy and compassion in everything we say and do. We all have the power to make the world a better place, one kind deed at a time."