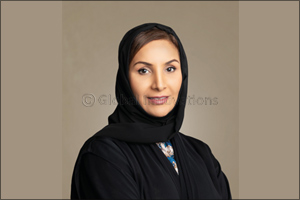 • The Authority of Social Contribution – Ma'an launches "Together We Share" that will aim to provide nutritious meals for affected communities in Abu Dhabi, Ain and Al Dhafra during the Holy Month of Ramadan
• Ma'an is calling on all residents to contribute funds to this brand new initiative, which will be used to feed affected workers living in Abu Dhabi as part of its 'Together We Are Good' programme
Abu Dhabi, 24 April 2020: In a move consistent with Abu Dhabi's values of community unity, generosity and togetherness, the Authority of Social Contribution – Ma'an has launched its new "Together We Share " initiative to raise funds to help provide meals to workers in Abu Dhabi Emirate during the Holy Month of Ramadan' in the current health and economic situation.
The initiative launches under Ma'an's 'Together We Are Good' umbrella programme and calls on people in Abu Dhabi to contribute to a special fund, with all contributions used to pay for nutritious meals for workers across the Emirate, facilitating access to food and enhancing wellbeing by offering healthy and nutritious options.
To contribute to the "Together We Share" programme, residents can call 8005-MAAN or visit a specially created microsite: Togetherwearegood.ae. Transfers can also be made via Abu Dhabi Islamic Bank ADIB using the IBAN number: AE970500000000018957848.
The programme extends the reach of Ma'an's existing Food Support initiative, which is already accepting applications from members of the community in need to distribute food baskets.
The programme is aligned with the directions of Abu Dhabi's leaders to ensure that support is provided to all members of society and complements local and national humanitarian efforts by the UAE to combat the impact of the current situation.
H.E. Dr. Mugheer Khamis Al Khaili, Chairman of Department of Community Development, said: "Our vision is a dignified life for all, and the 'Together We Share" initiative truly reflects our proud and longstanding values of community unity, and makes it even more important that we help our fellow Abu Dhabi residents during the Holy Month to to ensure that all members of our community receive the support they need to live a dignified life."
Her Excellency Salama Al Ameemi, Director General of Ma'an, said: "People from all walks of life have shown great compassion and generosity by contributing to 'Together We Are Good', pulling together in these unprecedented times.
"I would call on anyone who is able to contribute to this wonderful initiative. It provides a way for every section of our community to benefit and will bring comfort and the chance to enjoy nutritious meals during Ramadan. It is a fitting way to provide for our disadvantaged residents to help them overcome this challenging time."
Ma'an's "Together We Are Good" programme is the first project of its Social Fund, which was launched in March and allows community contributions to help tackle social challenges. Contributions have been used to provide health, food and education relief, including 70,000 meals in collaboration with Etihad Airways catering and Emirates Red Crescent.
In the spirit of Abu Dhabi's inclusive community, the initiative welcomes pledges from individuals and businesses in the emirate to get involved in facilitating further supplies and expanding its reach to as many vulnerable people as possible.