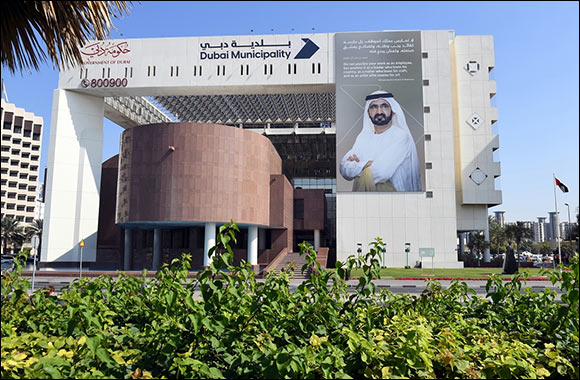 Dubai, United Arab Emirates, June 5, 2023 - Dubai Municipality organized a series of initiatives and events on World Environment Day, which is observed on June 5 every year. Through these events, the Municipality aimed to highlight the major environmental issues and the importance of conserving natural reserves as well as the sustainability of natural resources. The events further sought to increase environmental awareness among society groups, encouraging them to adopt more green habits and practices.
The Municipality organized environmental awareness workshops and lectures for the young people at the Youth Hub, Emirates Towers, as well as for the personnel of various public and private entities in Dubai. Furthermore, an awareness workshop was held at the Dubai Women's Association, Al-Lisaili branch, in addition to various awareness campaigns for over 2000 students from public and private educational institutions in the Emirate, as well as events for educating the visitors of Children's City.
The Municipality also distributed aloe vera seedlings to its employees as a gesture to raise awareness among employees to promote the preservation of environmental resources, based on the slogan 'Let's make Dubai more sustainable every day.' The aloe vera plant was chosen because it is one of the plants that consumes small amounts of water, as it can be irrigated only once every 14 days.
In addition to this, the Municipality also launched an awareness film on World Environment Day, which will be shown across all the cinemas in malls. This is intended to raise public awareness regarding the significance of preserving biodiversity, natural reserves, and natural resources to ensure their safety and sustainability for future generations.
Dubai Municipality implements many environmental initiatives that enhance the sustainability of natural resources and the protection of biodiversity in various parts of the emirate. The Municipality further supports the achievement of the sustainability system in several sectors and integrated observation systems to monitor the sustainability of the environment and its components in terms of air quality, groundwater, sea and soil, and raise awareness about it. In addition to that it carries out several environmental studies supporting the sectors of air environment, coastal environment, and biodiversity conservation.
Dubai Municipality has been implementing many environmental initiatives to enhance sustainability of natural resources and preserve biodiversity in different parts of the emirate, as well as support development and ensure that the environment is protected at all costs. These initiatives include landscaping projects across several parts of Dubai, increased afforestation efforts, as well as safeguarding natural reserves for biodiversity conservation, and protection of a variety of animals and plants that are endangered.
The Municipality also supports the development of strategies for air quality and adaptation to climate changes in the Emirate of Dubai, to enhance proactive plans that ensure the preservation of air quality, and the readiness of relevant sectors such as the environment, food security, energy, water, health, infrastructure and business, and their adaptation to climate changes. It also takes care of the protection of resources and ecosystems in natural reserves that are characterized by their biodiversity and contain many animals and plants, some of which are threatened with extinction, and to promote ecotourism in them.
The Emirate of Dubai has eight natural reserves which are home to a rich array of wildlife and biological life. These reserves span over an area of 1,297.82 km2 and entail ecosystems, including desert, marine, coastal, and mountainous habitats, which are rich in different types of plants, animals, fish and birds.