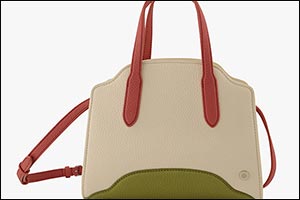 On the occasion of the Holy month of Ramadan, Loro Piana is honoured to collaborate once again with celebrated Emirati artist Mattar Bin Lahej, to present a unique Capsule Collection that pays homage to his enduring love for Arabic typography and calligraphy. Mattar's distinctive artwork will adorn a rich Collection of sophisticated kaftans, graceful abayas, delicate Shayla's and modest pant suits in both linen and silk cady, complimented by iconic Loro Piana accessories and shoes, in colours and leathers exclusive for the Middle East.
Mattar's self-created Mattar Font can lend itself to many different forms of artistic expression and this Ramadan the font takes on a new life through the Arabic word ÍÈ which means "Love". The artist chose this word because it embodies and symbolizes all the values he wants to instill in this Collection, from joy and happiness to courage and determination, both ethos' and attributes warmly shared by Loro Piana.
The linen offer comprises an effortless full-length slightly flared kaftan, an easy and elegant relaxed fit abaya, and a more casual loose-fit short-sleeved shirt and pant suit: all adorned with the Arabic "Love" motif, a refined and delicate repetitive weaving embroidery on the cuffs, pockets, and hems. The linen Capsule is presented in four vibrant block hues, including Water Garden, Halite, Red Fish and Passion Fruit, reflecting a soft femininity that offers a refined and contemporary perspective on the concept of modest elegance.
Mothers and daughters will have the possibility to complement each other with the addition of the mini kaftan and mini pantsuit for girls, in Halite and Light Beach linen, with matching headbands embellished with the all-over embroidered "Love" motif and accessorised with adorable mini suede Summer Charms shoes in Butter and Halite and the complimentary flower-embroidered Extra Pocket cross-body in Light Beach nappa leather.
The silk cady offer proposes a slightly slenderer silhouette than the linen one, including a belted kaftan in a delicate willowier interpretation, and a long-sleeved lightweight version of the pantsuit, in two distinctly charming colourways of Water Garden and Passion Fruit. A white silk cady hair tie in the same repetitive print compliments the looks.
The Ramadan Capsule Shayla returns in delicate crepe de chine in block colours to match the linen, with a delicate embossed Arabic "Love" motif on one end, or in white silk with a bolder Arabic "Love" motif in either Passion Fruit or Water Garden, proudly emblazoned across the whole length of the fabric: both offering a sophisticated and refined statement, complimenting the overall Collection.
Exclusively for the Middle East and to complement the Ramadan Capsule Collection, a selection of iconic Loro Piana accessories has been conceived: Summer Charms slippers in Halite, Passion Fruit, Water Garden and Light Beach are harmoniously paired with the cross-body Sesia and Sesia Micro in Red Fish, Water Green and Light Beach.
"I am deeply honoured to further cement the collaboration between myself and Loro Piana with a joint design project, perfectly balancing my artistic vision with its excellence for creation and touch. What attracted me to this collaboration, my first ever ready-to-wear collection, is the common features we share in terms of aesthetic, colours and the level and quality of the materials we use, which are the foundational ground for any artistic concept. Such elements are behind inspiring masterful art pieces that spark joy and delight in the hearts of people who acquire those pieces", says artist Mattar Bin Lahej."Our collaboration for Ramadan is built on a deeply-rooted, refined taste, and a deep respect for the culture of the Middle East, that created an unwavering excellence in quality, which resulted in two forms of mutual benefit: first, excellence as an international language and second, fine taste as an exclusive value to those who can create it perfectly; and Loro Piana speaks the language of perfection", continues Bin Lahej.
The exclusive Capsule Collection and limited edition accessories will be available in-store in the UAE and Qatar for the period of Ramadan and Eid, as well as on the UAE e-commerce platform. It represents a tribute by Loro Piana towards the commemoration of this spiritual season, a commitment to art and moving the brand closer to the Middle Eastern culture and community, through a dedicated product offer. Once again, attention to the customer and exclusivity, both keywords in Loro Piana's ÍÈ language.