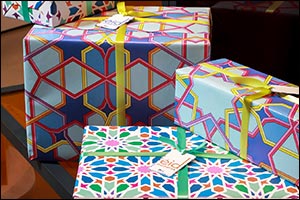 · Ever-evolving collection lists luxury brands from across the world
· Luxury designers including Azza Fahmy, Bea Bongiasca and Linda Farrow
· Personalised gift-wrapping services with special decorations for Eid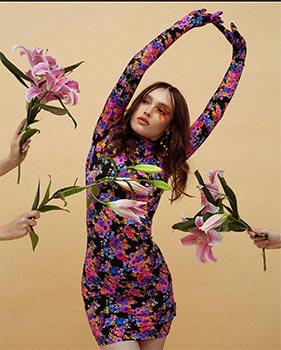 Dubai, United Arab Emirates, July 15, 2021:
With new brands and exclusive collections dropping all the time, THAT Concept Store's curated selection of jewelry, homeware, fashion and accessories has been announced for Eid. Majid Al Futtaim's home-grown retail experiences in Mall of the Emirates and City Centre Mirdif house over 250 regional and international designers that are hard to find anywhere else in the UAE. These include Azza Fahmy, Les Benjamins, Mira Mikaki, Bea Bongiasca, and exclusive designers such as Nada Ghazal and Nimerology.
Renowned for her dazzling jewelry designs, Azza Fahmy is embracing positivity and optimism as part of her latest 'El-Nur' collection. Light and radiant pieces can be mixed and matched, with bracelets, talisman cuffs and earrings that are artistically finished with stars and Arabic calligraphy.
Expert craftsmanship is always in season at THAT Concept Store. Bea Bongiasca – the Italian jewelry designer – similarly turns jewelry into an art form, playing with pop culture, kinetic energy and bright colours to create distinctive pieces that are at once playful and intricate.
Vetements is another luxury label available at THAT Concept Store, at which the in-store stylists select only a small number of each item for ultimate exclusivity. A Paris-based collective determined to reinvent the fashion cycle, Vetements focuses on impactful, immediate apparel that has been elegantly deconstructed to create unique designs. By subverting the norm, it is perfectly united with THAT Concept Store in leading the charge in fashionable menswear and womenswear.
Shoppers will be spoiled for choice as they discover the curated collection for Eid. Linda Farrow's avant-garde eyewear is perfect for those braving the Dubai heat this summer; the homeware from Nada Debs reinterprets the traditional craft of parquetry; and Nimerology translates a medley of cultures into sophisticated table-wear.
Further gifting options include porcelain scented candles and curated teacup sets, with customisable engravings available at THAT's Yours to make every item even more special. Gift-wrapping services at Wrap THAT have beautiful decorations and patterns to celebrate Eid and can be completely personalised to each shopper's request.