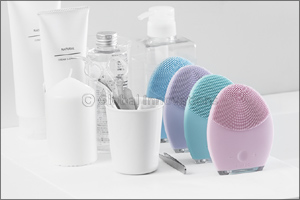 Take care of your body's largest organ this Ramadan - Your skin
Dubai, United Arab Emirates, 17th May 2018: Family and FOREO go hand in hand, after-all, there's a FOREO for everyone in the family. With this in mind, and Ramadan just around the corner, FOREO are celebrating family and the loved ones that have inspired them over the years by introducing the faces that make up the FOREO family.
This month, FOREO will unveil a special Ramadan landing page on foreo.com where visitors will get insider insights into the region's biggest influencers as they share stories about their lives, loves and how they celebrate at this special time of year. And, that's not just all, visitors will be treated to top tips and skincare advice to keep skin healthy and hydrated skin this Ramadan. After-all, your skin is your body's largest organ.
A period of reflection and detox for the mind, body and soul Ramadan is the perfect time of year to get into good habits and make smarter choices in your lifestyle, and that includes your skincare. So, don't let lack lustre skin get the better of you and try FOREO's radiance boosting products from their aptly named LUNA range to cleanse, exfoliate and hydrate.
Your skin may need a little more TLC than usual this month due to lifestyle challenges - such as limited sleep due to late nights and early starts as well as reduced water intake resulting in less hydration. With help from the FOREO family you can blast away those dead skin cells with FOREO's award winning facial cleansing brushes - the anti-ageing LUNA 2 and customizable LUNA mini 2 to reveal fresher and clearer appearance with these top tips to get started:
One - Use a gentle cleanser. FOREO's day and night cleansers are specifically designed to match the skins needs for morning and evening, giving skin exactly what it needs.
Two - Exfoliate but avoid hard scrubbing. The LUNA 2 and LUNA mini 2 are covered in medical grade silicone meaning they're much more hygienic than nylon bristle cleansing devices which harbor bacterial growth when wet. Another plus point - the smooth silicone touch points are soft, not sharp, which means less abrasiveness.
Three - Ensure you remove all traces of make-up and daily build up. The T-sonic pulsations in all FOREO's LUNA range work to dislodge oil, dirt and make-up from the pores, delivering a completely clean cleansing experience removing 99.5% of build up with nearly 1200 touch points transmitting 8000 pulsations per minute driving out all that dirt!
FOREO is available in-store at Harvey Nichols Dubai, Bloomingdale's Dubai, Virgin Megastore, Dubai Duty Free, and online at foreo.com, namshi.com as well as many other premium retail and online channels across the Middle East.
Don't forget to check-in at foreo.com for your daily dose of skincare satisfaction.