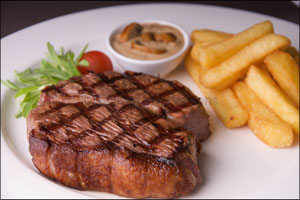 Families and friends welcomed to enjoy delectable dishes at Turkish restaurant Köşebaşı, authentic Italian food and gift hampers from Eataly, the flavours of France from PAUL Bakery & Restaurant, an Iftar with a twist at Mexican restaurant Rosa Mexicano, and buy one get one free meals at The Butcher Shop and Grill!
Dubai, UAE, June 7, 2016: With Ramadan just around the corner, the region's premier food, beverage and retail company - Azadea Group - is welcoming families and friends to its popular restaurants to enjoy special Iftars from around the world this Holy season. Serving up classic dishes from Turkey at Köşebaşı, authentic Italian food and gift hampers from Eataly, French flavours from PAUL Bakery & Restaurant (PAUL), an Iftar with a Mexican twist at Rosa Mexicano, and buy one get one free vouchers from The Butcher Shop and Grill to double up on steaks, there is something to delight all ages and tastes this season.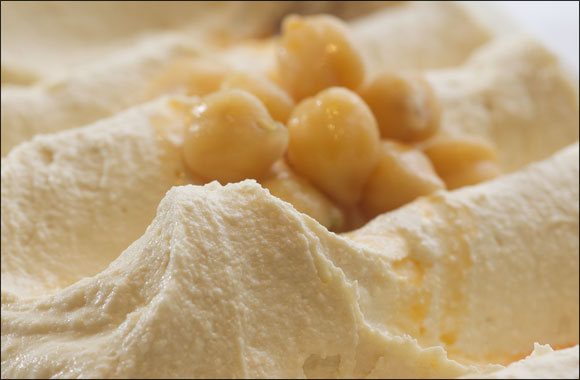 KÖŞEBAŞI
For a traditional Iftar, the popular Turkish restaurant Köşebaşı offers a set Ramadan special featuring Ezo Gelin (traditional Turkish red lentil and bulgur soup) for starters, followed by a selection of hot and cold appetizers including favourites such as Hummus, Dolma (vine leaves), Zeytinyagli Fasulye (sautéed green beans with onion and fresh tomatoes), Tavuklu Boregi (homemade dough with sautéed chicken and vegetables), Fındık Üçlemesi (assorted pidettes) and more. With a selection of salads and grill options including bestsellers of tender chicken cubes, marinated beef slices and special lamb kebab, along with special Turkish desserts, guests are welcomed to join Köşebaşı throughout Ramadan from AED 109 for adults and AED 55 for children. Köşebaşı is located on JBR The Walk, where guests can also avail Iftar set menu delivery for AED 69.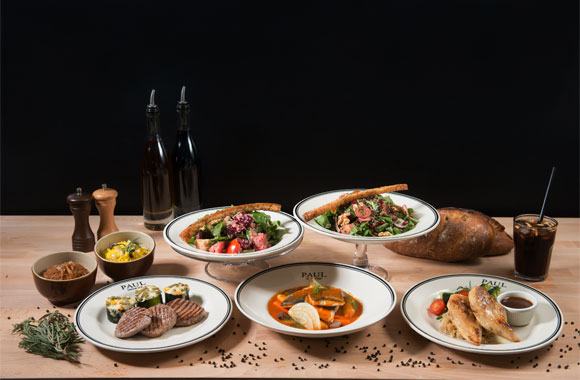 PAUL
Offering a selection of French favourites, popular family restaurant PAUL offers up a choice of soups and salads for starters, including tomato and vegetable soup, Salade de roquette aux lentilles vertes (rocket and cherry tomato salad) and Salade d'epinard et quinoa (quinoa, cucumber and beetroot salad). With a selection of classic French dishes for mains, diners can choose from wholesome meals including Ragoût de loup de mer (roasted seabass, carrot and fennel in a seafood bisque), Poulet grille et ragout de grains (grilled chicken breast, quinoa, pearl barley and sautéed vegetables), and Medallions de boeuf et gratin de courgette (grilled beef medallions, gratinated marrow with vegetables and béchamel sauce). Diners can also choose from a beverage offering of Jallab and Kamareddine. Dessert offerings include Tartellette au flan vanille et banane (vanilla flan tartlet & banana), Gateau au dates et caramel (dates caramel cake), Mille-feuille au flan d'eau d'orange et framboises (raspberry flan mille-feuille) and Dates Éclair. PAUL has locations across the city, including Dubai Mall, JBR The Walk, Abu Dhabi Mall and Yas Mall.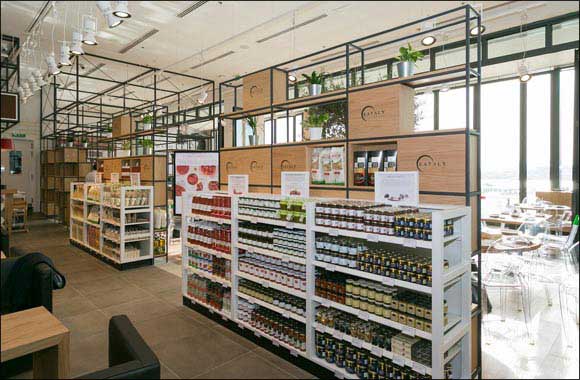 EATALY
With a very special set menu for Ramadan, the authentic Italian restaurant Eataly is welcoming guests for a gastronomic treat with a selection of soups, salads and dessert dishes including Minestra Di Orzo (lentil, barley, chickpea and borlotti bean soup), Insalata Elegante (mixed salad with Corella pears, Parmigiano Reggiano, walnuts and balsamic dressing), and traditional Italian desserts with a Middle Eastern twist including Tiramisu Con Datteri (tiramisu with dates) and Jallab (date syrup with rosewater topped with pine nuts and raisins).
With a choice of two main menu selections, guests can enjoy delicious pizza and pasta dishes such as the Salsiccia e Funghi (antonella tomato sauce, beef sausage, mozzarella fior di latte, mushrooms and fresh basil) and Spaghetti Alla Carbonara (afeltra spaghetti with traditional carbonara sauce and smoked veal bacon), and much more for AED 89. For an additional AED 30, guests can also enjoy delicious fish and meat dishes including the Spiedini di Manzo (beef fillet skewers with balsamic sauce), Rollatina di Pollo (whole chicken leg marinated with fresh herbs, wrapped in veal bacon), and Salmone Alla Piastra (grilled salmon topped with salmoriglio sauce) and more for AED 119.
Visitors can also pick up special Ramadan Venchi Chocolate hampers for various prices. Eataly is located in Dubai Mall and Dubai Festival City Mall.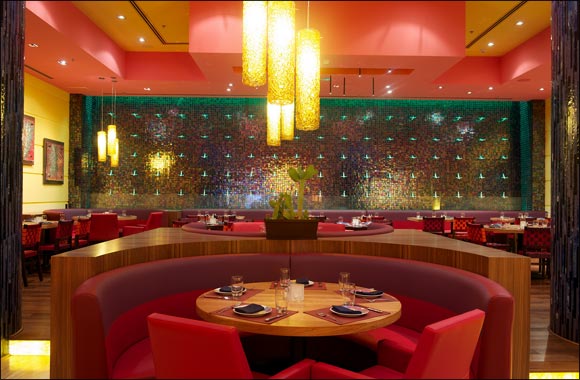 ROSA MEXICANO
For an Iftar with a twist, guests are welcomed to dine at Rosa Mexicano for a fun fiesta of Mexican food. From a choice of traditional soups including the spicy Guajillo Cauliflower, fresh Mexican salads, a choice of main dishes including Crispy Stuffed Chicken, Chilli con Carne, and Shrimp Enchilada, along with an indulgent desert of Traditional Mexican Doughnuts popularly known as Churros, guests can dine for AED 89. Rosa Mexicano is located in Dubai Mall and Mirdif City Centre.
THE BUTCHER SHOP AND GRILL
Double up on the meat offerings with Ramadan special vouchers available at South African steakhouse The Butcher Shop and Grill as guests are invited to enjoy a complimentary main dish when a dish of equal or greater value is purchased. Indulge in top favourites including the Bone-in-Ribeye, Veal and Lobster Thermidor and the Beef Espetada, alongside complementary soups and dates for the festive season. The Butcher Shop and Grill is located on City Walk, Mirdif City Center, JBR The Walk, and Mall of the Emirates.