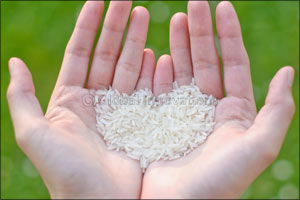 Dubai, UAE, May 16, 2016: Health Factory, in conjunction with Epicure catering is all set to redefine the essence of the holy month by working together towards a hunger free Ramadan in Dubai through the 'You Sponsor, We Deliver' campaign . Dubai has an amalgamation of the people who have the heart and money to donate and also people who are in a state where they don't even know when they would get to eat their next meal. Considering this situation at hand and also with the virtue of 'Zakat' in mind, this campaign aims at being a connecting hand to all those who wish to give back to the society, especially the ones in dire need, but aren't sure where to head to. One meal box costs 10 AED and contains biryani, 3 dates, fruit, salad, water and laban. 50 AED is the minimum amount it takes to be the helping hero for five people who work for extensive hours in the scorching heat without food and water. This amount also covers transportation & delivery – to a mosque or labour camps. Customers can also choose where they want the meal boxes to be delivered.
Additionally, for customers who are fasting, Health factory answers the question "What's for Suhour and Iftar?" by offering a special Ramadan meal plan ideal for those with a busy lifestyle or for those planning to continue achieving their dietary goals during the holy month. Keeping in line with the traditions and values of this important religious occasion, customers can choose from a variety of different options to include all essential nutrients to keep you going throughout the day.
The Iftar menu is composed of four main dish options, a salad and two dessert options. For Suhour, the menu serves a range of four different options to ensure there is plenty variety to satisfy preferences and cravings. This Ramadan meal plan is also a prefect option for companies organizing Iftar parties saving the time and energy for organizing variety in food through caterers.
Also, along with this campaign, even for those not fasting, Health Factory continues their business lunch, fat loss, lifestyle programs and all other regular deliveries and meal plans of breakfast, lunch and dinner meals. Indeed, what can get better than relieving you from the hassle of finding lunch options during the holy month and having delicious nutritious food right at your doorstep?
Health Factory wishes everyone a Ramadan Kareem!