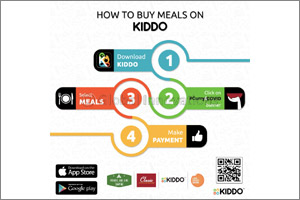 Taking action to help those in need during the epidemic
Dubai, United Arab Emirates, May 04, 2020: The Holy Month of Ramadan brings with it an opportunity to reflect on the good fortune that we have in our lives and also to help those who are less fortunate, particularly during these unprecedented times.
Thousands of low-wage workers in Dubai have lost their jobs as a result of COVID19. They are left with no salaries to live off and no way to get back home to their families. These are the same hard-working individuals who made it their goal to keep our city shiny and running smoothly.
As part of #Curry4COVID, Fathers And Kids Camping has joined forces with Classic Catering to prepare hot meals which will then be distributed through the UAE Food Bank in support of their ambitious 10 million meals campaign to help those in need.
Face masks will also be provided to each meal recipient, thanks to Dubai-based SEW Uniforms. The aim is to help alleviate their hunger whilst also improving their health.
The objective of this campaign is to achieve 50,000 warm meals by the end of Ramadan. To achieve this target, members of the Dubai community are invited to support the campaign by purchasing one of the following meal packages via the KIDDO app which is the official payment partner of this campaign.
• 5 meals: 40 AED
• 25 meals: 200 AED
• 100 meals: 800 AED
• 250 meals: 2,000 AED
• 500 meals: 4,000 AED