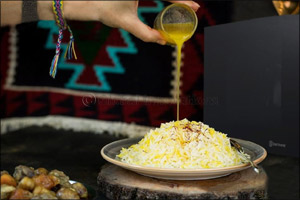 Quick, Precise and Healthy Cooking at Home with LG NeoChef™
Dubai, United Arab Emirates, April 29, 2020: As people find themselves spending more time at home this Ramadan, cooking can be an ideal way to keep busy and stay connected with loved ones.
Whether cooking alone, as a family, or over videocall with friends and colleagues, preparing meals for iftar and suhoor can now be made easier and more enjoyable than ever before, with the help of smart kitchen solutions.
To make kitchen work simple, LG Electronics (LG) created its range of NeoChef™ microwave ovens. Adaptable, to suit a variety of cooking needs, LG NeoChef™ microwaves are designed with both performance and convenience at the forefront.
Tasty Grilling
Whether grilling main dishes such as koftas and salmon, or sides and garnishes like tomatoes and onions, cooks can make use of the microwave's Charcoal Lighting Heater™. With an advanced charcoal filament integrated into the appliance, an LG NeoChef™ microwave can provide a more natural way to cook meals in less time. Similar to real charcoal grilling, charcoal heating works to enhance heat absorption, evenly searing and crisping food, while locking in flavor and eliminating the need of a hot stove.
Healthy Roasting and Frying
For those aiming to adopt a healthy lifestyle, nutritious dishes can also be prepared using the microwave. LG NeoChef™ appliances feature unique Healthy Roasting and Healthy Fry functions to deliver on flavor, while being mindful of calories. The Healthy Roasting function can result in up to 72g of additional fat loss, when compared with conventional microwave models, and is ideal for cooking chicken and vegetables. Additionally, the Healthy Fry option can create delicious fries and snacks, using considerably less oil and reducing fat by up to 72% when compared with deep frying.
Simple Yogurt Making
Rich in calcium and high in protein, yogurt is often a sought after treat or accompaniment to any meal. Now, making it can even be done at home – thanks to the world's first solo microwave ovens made for fermenting yogurt. What would have once been a time-consuming task is now possible with the simple press of a few buttons on an LG NeoChef™ appliance. Both creative and amateur cooks can produce homemade yogurt to compliment a lovingly-prepared kabsa or biryani to truly complete the meal.
Speedy Cooking, Heating and Defrosting
LG's Smart Inverter technology is designed to provide precise and efficient cooking, in a matter of minutes. Accurate temperature control on NeoChef™ microwaves enables users to defrost frozen meat and vegetables just before cooking the iftar spread, while even heating enables the quick heating up of leftover mana'eesh or cooking of oatmeal for suhoor. If users even wish to have a light snack in the evening while watching their favorite series, LG's NeoChef™ microwaves can provide a speedy solution. With up to 1,200W of power, a healthy treat of popcorn can be made in just 1.5 minutes – a whole 1.5 times faster than conventional models.
Easy Cleaning
Often the greatest chore of cooking comes down to the tidying up. To make cleaning more convenient, NeoChef™ microwaves feature an Anti-Bacterial EasyClean™ interior coating. The specialized coating works to reduce the amount of bacteria adhering to the surface of the appliance, eliminating bacteria by up to 99.99%. For those preparing meals and helping out in the kitchen, this also means an easy, wipe-down cleaning experience and more time to spend enjoying the festivities.