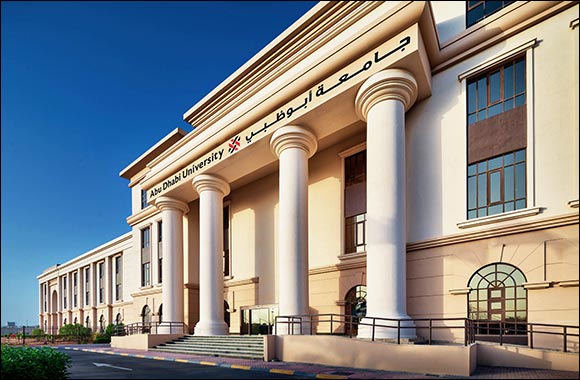 Abu Dhabi, United Arab Emirates - 3 May 2021: As part of its Alumni Engagement Strategy, Abu Dhabi University (ADU) has launched the ADU Alumni Academy, the primary focus of which is to address the needs of ADU alumni and build strong relationships with them across the institution. The Academy will provide professional development opportunities for graduates on a range of topics and exceptional networking opportunities for them, career guidance for new graduates seeking work, and other activities that will contribute to their personal and professional growth.

Launched by the Employability and Alumni Relations Office, Student Affairs Department, the Alumni Academy's core purpose is defined by four pillars: the development of a vibrant culture to engage alumni holistically and purposefully; the promotion of lifelong learning for alumni via professional development services and programs; the reinstatement of the ADU Alumni Association as the nucleus for alumni relations; and the establishment of sustainable technology platforms to cultivate alumni communication and connection.

With the collaboration of alumni, students, university leaders, and campus partners, ADU exemplifies its unique mission and dedication through the Alumni Academy, uniting the people and ideas that encompass the ultimate ADU experience. The Alumni Academy experience goes beyond graduation, focusing on keeping members connected to ADU and fellow alumni and having access to exclusive opportunities. These opportunities include career and employability programs, events, social and community outreach, success stories and talks, and exclusive benefits through the Alumni ID Card.

Professor Waqar Ahmad, Chancellor of Abu Dhabi University, said, 'Our ethos at ADU is not only about providing our students with top quality education but also finding ways to build and strengthen the connection with our students and graduates. Our Alumni Academy reiterates our commitment to providing quality education and development tools long after graduation, and a network to help our graduates succeed and fulfill their personal and professional potential.'
Rachel Baldwin, Director of Student Affairs, commented, 'Alumni engagement begins at inception. Once students join the University, their relationship with ADU grows, and the strength of this relationship will define and shape their future success, pride in their University, and the university's future growth. Abu Dhabi University's Alumni Academy is positioned as home to all ADU graduates. It will encourage them to engage and stay connected with ADU and their fellow alumni, discover and explore their authentic selves, learn the pathways to professional development, and keep them informed of new employment opportunities.'

Although a young institution, ADU has over 7,800 students across four campuses and corporate programs in the UAE. To date, ADU has brought together more than 21,000 alumni members representing more than 87 different nationalities, personal stories, and achievements. ADU Alumni Academy will serve as a focal point for the generations of graduates that the University produces.