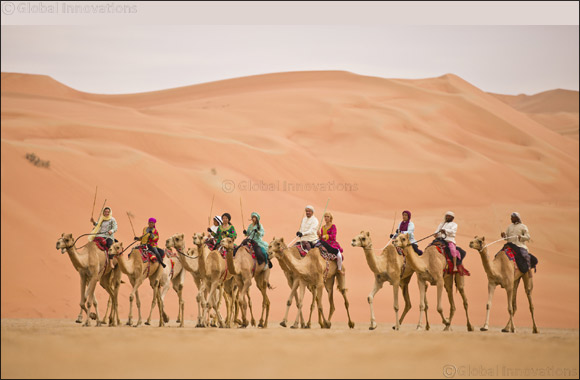 Dubai, June 23, 2020: The Hamdan Bin Mohammed Heritage Center (HHC) has announced that registration is now open for camel training. Willing participants must specify which of the two major events they plan to join.

The two events include HHC's popular annual Camel Trek as it prepares for its seventh edition. The second event is the Camel Trek Marathon for Expats, which showed debut last February, during the Crown Prince of Dubai Festival for Arabian Camels.

Training allows participants to have hands-on the general basics of camel riding, and at a later phase, learn how to maintain physical balance during the camel race or the long desert treks.

HHC has dedicated a number of activities to sustain camels, as they remain a symbol of culture in the UAE in particular, and the rest of the region in general. As a result, the Center's dromedary activities have increased in the past few years, catering to the constant demand by nationals and expats.
For her part, Hind Bin Demaithan Al Qemzi, Director of Events at HHC explained:

"Registration is now equally open for training to UAE nationals and expats. We have dedicated an online registration form on HHC's website. The number of willing participants and their choice allows us to plan ahead, and assign dedicated trainers".

"For 6 years, the Camel Trek has evolved, from its steep dunes pathways, lengthy distances to molding into a socio-cultural experience. The varying blend of ethnic contours have turned each edition into an exceptional one", said Hind.

Furthermore, under the directive by His Highness Sheikh Hamdan Bin Mohammed Bin Rashid Bin Saeed Al Maktoum, Crown Prince of Dubai, a 'Camel Trek Marathon' for Expats, was announced earlier this year. The announcement, made soon after the inaugural edition of a camel marathon held last February with a number of participants from previous Camel Trek editions, yielding in a successful debut.