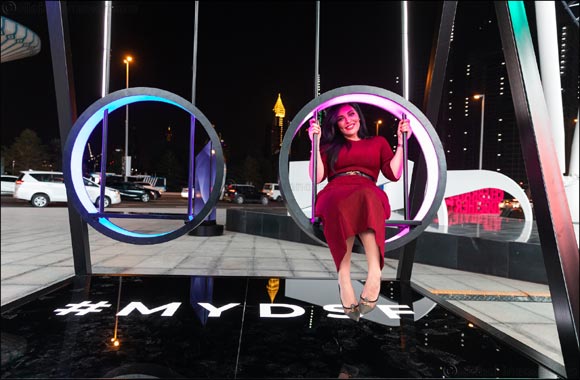 Dubai, United Arab Emirates, January 20, 2020: As Dubai residents and visitors continue to embrace everything on offer for the milestone 25th edition of Dubai Shopping Festival (DSF); a new competition has launched! The #DSFTurns25 challenge will reward members of the public who share their DSF moments using #DSFturns25 in celebration of the biggest festival to date.
Recognising that it is the people who live in Dubai and the tourists who visit the city that make DSF so memorable and significant each year, the DSF Hashtag Challenge was created to highlight the voice of those who attend the concerts, watch the daily fireworks, shop in the malls, visit the outdoor markets and take part in the raffle draws every year. Every day, one winner will win the daily prize of AED 1,000 in gift vouchers, which will be announced on DSF's Instagram stories @DSFsocial.
Running across Facebook, Twitter, Instagram, Snapchat, Weibo, VK and TikTok, each participant using #DSFturns25 must physically be at a location celebrating DSF and feature the venue in either their image or location tag. From malls to DSF markets and outdoor shopping and dining destinations, there is a location convenient for every participant. For international audiences not yet in Dubai, entries can include a throwback image or video from a previous year, but to qualify to win, participants must be in Dubai to collect their prize. Videos, boomerangs, GIFs and still images are all accepted, with the most innovative formats and human storylines guaranteed to grab the most attention.
With daily fireworks, international superstars performing in a wide range of concerts, retailers offering a wide spectrum of deals and promotions, and a host of new outdoor markets spread across the city, entrants are not limited in what they can capture on their smartphones and upload to social media. DSF is full of special memories and the DSF Hashtag Challenge has been created to bring all those memories to one place for everyone to enjoy.