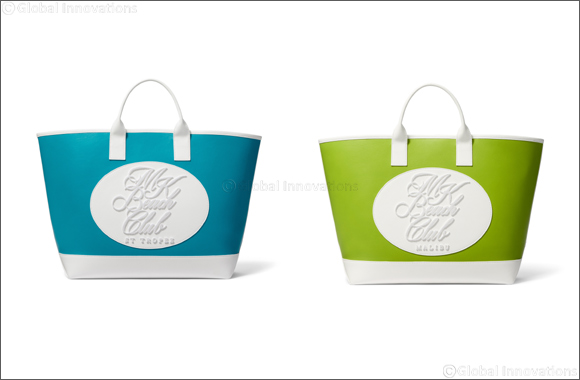 Michael Kors Collection
Dubai, United Arab Emirates - 16 June 2019: No one loves a few days in the sand and sun more than designer Michael Kors. MK Beach Club products are inspired by the glamour and luxury of the world's premier destinations, including a few of Michael's favorite places: St. Tropez, Tamarama, Malibu, Phuket, Búzios and Capri.
Featuring a crewneck pullover that's ideal for travel days and cool nights by the sea, top-handle totes, available in an array of sorbet hues, as well as cotton and cashmere towels, this collection has everything you need to hop from plane to beach and back again.