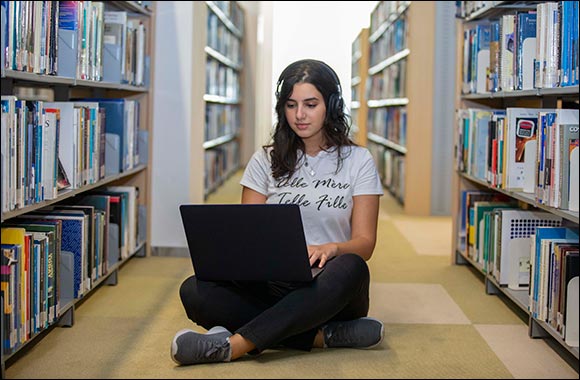 Ajman, United Arab Emirates, Sept 14th , 2021: Ajman University announced its participation in AWS Academy, an Amazon Web Services (AWS) program that provides higher education institutions with a ready-to-teach cloud computing curriculum. Beginning in Fall 2021, students can enroll in courses that will prepare them to pursue careers in the fast-growing cloud computing space and industry-recognized AWS certifications.

AWS Academy brings together higher education institutions, students, and industry leaders to address the cloud skills gap and meet the need for thousands of new cloud computing professionals.

IT professionals with cloud skills are in high demand. According to LinkedIn data, cloud computing is the number one hard skill companies need most. AAWS Academy provides a cloud curriculum and educator development opportunities to bolster the worldwide talent supply chain and build a bridge between industry and academia. The AWS Academy curriculum is developed and maintained by AWS subject matter experts, ensuring that it reflects current services and up-to-date best practices. Courses are taught by AWS Academy-accredited educators who are trained by AWS to help students become proficient in AWS technology.
With AWS Academy, Ajman University will be able to prepare its students for industry-recognized certifications and careers in the cloud.
'At Ajman University, continuous innovation is embedded in the education we provide. Joining AWS Academy reflects our commitment to providing world-class education and career-readiness skills to our students in order to compete with the best and the brightest on the global stage,' said Dr. Karim Seghir, Chancellor, Ajman University.