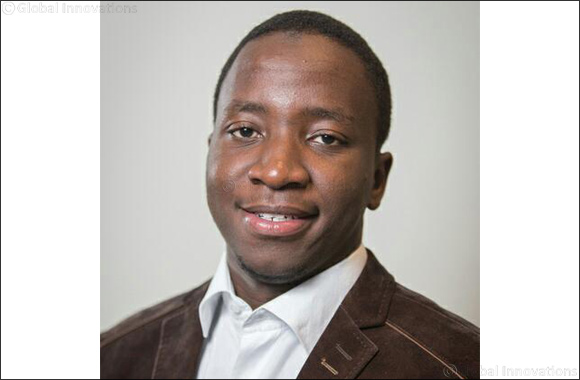 Fall will pursue a master's degree at Tsinghua University in Beijing
Abu Dhabi, UAE, December 7, 2019: NYU Abu Dhabi (NYUAD) Class of 2017 graduate Alioune Fall has been selected as a 2021 Schwarzman Scholar. Fall will pursue a Master of Global Affairs at Tsinghua University and spend a year immersed in an international community of thinkers, innovators, and senior leaders in business, politics, and society.
The 2021 Schwarzman Scholars were chosen from a pool of over 4,700 applicants from 41 countries and 108 universities. The Scholars were selected through an application process designed to assess academic strength, leadership ability, and strength of character.
Fall hails from Senegal and graduated in 2017 with a major in Economics from NYUAD. He currently serves as a program manager at the Center for Entrepreneurial Leadership, African Leadership University in Mauritius, and is a fellow at the UK Higher Education Academy, a British professional membership scheme promoting excellence in higher education.
Fall said: 'I feel humbled by this exciting opportunity to join the incredible Schwarzman Scholars community. I hope to use this privilege in order to further discover myself while immersed in China, and to catalyze the pursuit of my mission in education."
He added: "I would like to express my profound gratitude to my mother, wife, family, mentors, friends, teachers, as well as the nurturing communities I belong to, for their tremendous support towards my flourishing up to this point. This is their accomplishment too.'
Michael DeLuca and Anqi Xu from NYU New York, as well as Zixin (Harry) Wang, Jiaqiao (Frank) Xiang, and Junan (Owen) Zhang from NYU Shanghai were among the 145 chosen for the 2021 cohort.
With six Schwarzman Scholars in total, NYU is tied with Harvard, Cambridge, and Stanford for the most members of the Schwarzman Class of 2021.
Fall is NYUAD's sixth student to be honored as a Schwarzman Scholar since the program's inception in 2016. Previous Scholars from NYUAD include Class of 2019 alumni Atoka Jo and Alexander MacKay, 2015 alumni Corey Meyer and Mandy Tan, and Class of 2014 graduate Mohammad Omar.

"I am inspired by these remarkable, accomplished and dynamic young individuals who will be joining Schwarzman Scholars at a time when its mission is more important than ever. I am excited to see how they contribute to both the Schwarzman College and greater Tsinghua University communities, and ultimately how they will apply themselves as people of consequence in their generation," said Founding Trustee of Schwarzman Scholars Stephen A. Schwarzman.
Schwarzman Scholars is designed to prepare its graduates to build stronger relationships between China and a rapidly changing world and to address the most pressing challenges of the 21st Century.