Welcome to LivNordic Spa & Wellness in Cayan Tower. Our eleventh edition of our Newsletter is here to inspire you to a Nordic lifestyle & healthy living.
It is February, the month of Love. We are delighted to share some caring offers for you to treat your self as well as your loved ones.
We are also sharing some ideas of how to treat your skin, the bodies largest organ & we are delighted to host our first skin carework shop for those who would like to learn more about skincare.

So, for the month of Love I suggest we all practice someself love. Improve your inner voice by thinking positively & avoid perfectionism. This can be practiced daily.
Wishing you a wonderful month of February fulfilled with love & happiness!
Carolina Moquist, Spa Director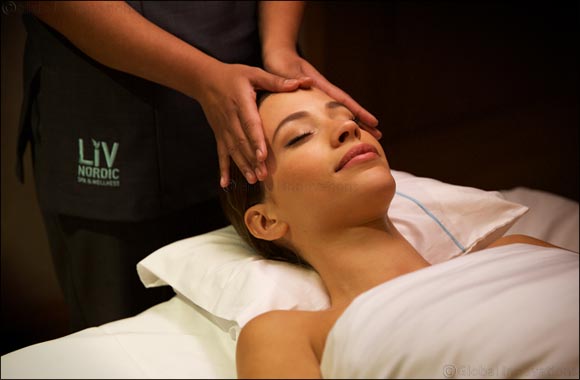 LivNordic Treatment Offers
Practice self love & treat your self this Valentine's with our soothing journey:
Nordic Bathing
Mindful Massage
Head & Scalp Massage
Organic Tea & Chocolate Treat
90 min 425 AED
Bring a friend or a loved one & enjoy a relaxing candle light foot massage:
Nordic Bathing
Candle light foot massage
Organic Tea & Chocolate Treat
1 Hour 350 AED for Two
These offers can not be combined with other discounted offers.
Contact : 04 5516414 for more information.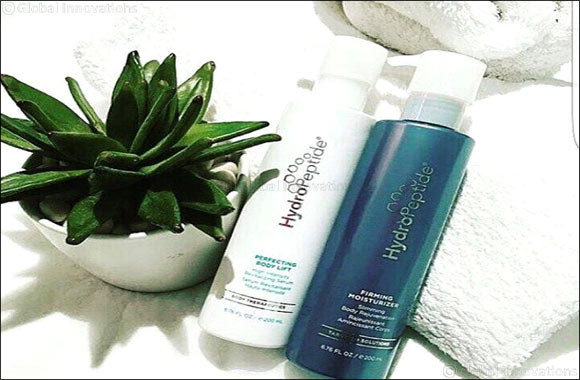 LOVE YOUR SKIN
In February the month of Love, we want to give you tips on how to take care of the largest organ in our bodies.
From teenage years our bodies naturally start to go through a variety of internal changes, most we don't see as the body functions perfectly like a well-organized factory building and repairing on a monthly cycle. But one organ does show positive and negative changes with the choice of lifestyle we live and the diet we choose to eat and that organ is the "skin".
Here a few tips on how to take care of your skin:
Clean it well – your skin is made up of millions of tiny pores which breathe oxygen, have unique temperature controls with sweat glands and protective oil ducts. Ensure to clean it daily with a sulfate free wash or cream to remove excess oils, surface dirt and sweat. It must be able to breath!
Exfoliate on a weekly basis – your skin is in a 30 day cycle where skin cells die and renew – this process gets slower as we age and we have to help it along the way for skin renewal and give a nice healthy glow.
Increase water consumption – your skin is the largest organ and also the last organ to receive hydration when we drink. – by the time we are 40 years old we have 60% less of our natural hydration in our bodies - think about your skin when you have your next water intake and have another glass just for your skin.
Protect with Sun factor – In the Middle East intense climate it is essential to protect from the damaging aging and miss coloration effects of the sun.
Reduce Sugar intake – sugar is now known to be one of the largest aging foods we eat, destroying collagen.
Invest in a good skin care routine that can address skin conditions for your current age, best to have an expert giving advice.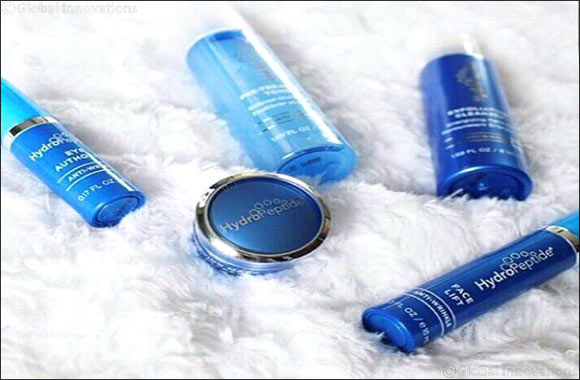 Fresh Start For a Smooth Finish – Coffee Morning
February is the month of Love and we want you to Love your Skin as much as it Love's you. You only have one, take care of it well.
Come along and join us for an informal but informative coffee morning to learn more about what happens to our skin throughout different stages of our life cycle, receive mini Hydroepetide skin treatments and have a chance to win a Hydropeptide anti-aging combo treatment from Liv Nordic Spa
On February 8th at LivNordic Spa & Wellness/ Icons Coffee Couture at 10 am – 11.30 am . Pre- registration is required by either email: reservations@cayan-livnordic.com or call 04-50 6520523
Anti- Aging Combo from HydraPeptide: Express Facial 20 min /Eye & Lip Treatment 20 min / Back, Neck & shoulder Massage 20 min Total 60 min 375 AED