Welcome to LivNordic Spa & Wellness in Cayan Tower. Our tenth edition of our Newsletter is here to inspire you to a Nordic lifestyle & healthy living.
We are delighted to introduce you to our partner Icon Coffee Couture, who will operate our café. Icons Coffee Couture is a German company, who specializes in organic coffee's & handcrafted sweets & treats.

The New Year has arrived and it usually comes with a lot of new adventures and excitement. Why not take the opportunity to kick start the New Year with taking care of your own health and wellbeing. We have prepared some great packages in order to help you to start the New Year as a happier & healthier you.
Wishing you a wonderful start of the New Year & a happy & healthy month of January.
Carolina Moquist, Spa Director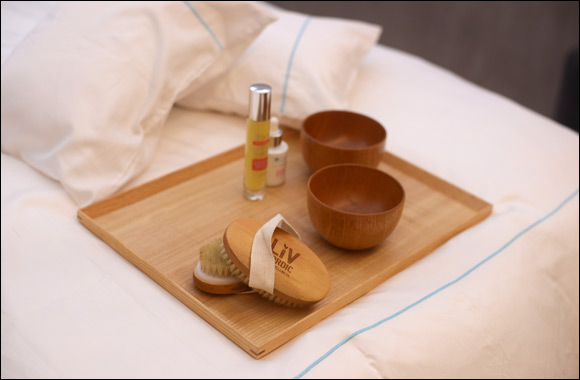 LivNordic Treatment Offers
We are delighted to introduce you to our Nordic beauty products:
Nordic Beauty Offers
Classic Manicure + Classic Pedicure
AED 200 Upgrade to Longelity for + 30 AED
Wash & Blow Dry + Foot Massage 30 min
AED S/100/M120/L/160
These offers can not be combined with other discounted offers.
Pampering HER & HIM Offers
FOR HER
Organic Body Scrub
Back Neck & Shoulder Massage
Express Facial
90 Min AED 450
FOR HIM
Express Facial
Express Pedicure
Foot Massage
90 Min AED 375
Contact : 04 5516414 for more information.
WELCOMING ICONS COFFE COUTURE
Now you can enjoy organic coffee's, handcrafted pastries and sweets free from white sugar right at your door step! The German lifestyle Coffee Chain is famous for its 100% natural sweetened desserts & beverages for full joy, the healthier way! Offering selected assortment of Detox Delight products, your LivNordic Spa day or relaxed coffee break just got that extra boost!

With specialty blends such as Kopi Luwak, Panama Gesha and Jamaican Blue Icons surprises with an always changing assortment of world's most exclusive and expensive coffee's and therefore true Coffee Couture!

Icons was created by German Model Elena Weber, inspired during a charity month in Argentina where she discovered stevia, the 100% natural and zero calorie sweetener. Accompanied by a team of experienced professionals, fashion lovers and German chefs, Icons is expanding rapidly within the middle east to make healthier choice available for everyone.

Visit us in January and receive 15 % discount on food & beverages.
Make life remarkable!
For more information on ICONS Coffee Couture, please visit the website: http://meeticons.com/ or log on to the Facebook or Instagram page to know more - https://www.facebook.com/iconscoffeecouture , https://www.instagram.com/iconscoffeecouture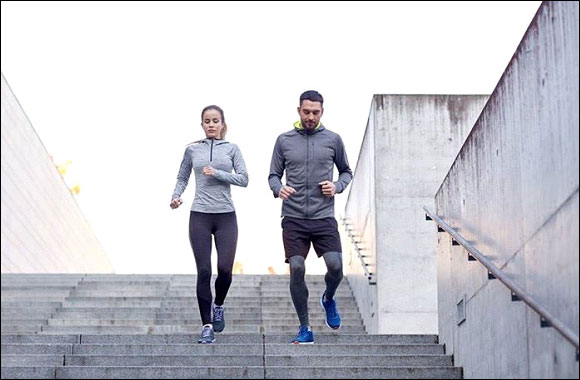 New Year – New Beginning
Would you like to kick start the New Year with a great workout plan, for a happier healthier more energetic YOU?
Meet Marija our Personal trainer/ Pilates instructor from Croatia. Marija specialized in body weight training , muscle toning & shaping, nutrition & diet plans & weight lost programs .
She has great passion for fitness & wellness and love the physical and mental change she sees in her clients after a successful program.

Book a complimentary consultation with Marija and discuss you fitness & wellness goals.
Special New Year Offer
Book 10 Personal Training sessions & receive 2 PT sessions + 1 60 min Signature Swedish Massage Complimentary
AED 3500 for 1 person & AED 4200 for couples or friends complimentary value AED 1125
Stay in touch with LivNordic Spa & Wellness
Located at Cayan Tower, 6th floor, Dubai Marina, Dubai UAE
Telephone: +971 4 551 64 14
Email: reservations@cayan-livnordic.com
Website : http://cayan-livnordic.com/