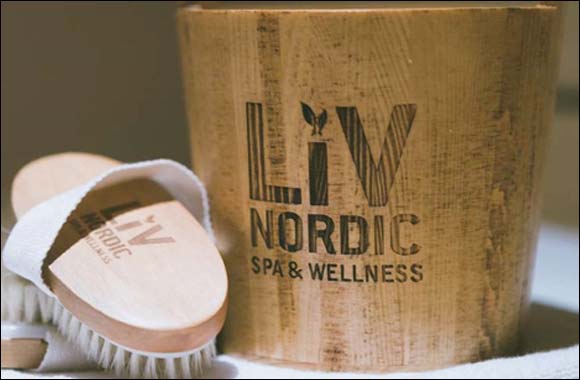 Dubai, UAE, November 24, 2016: LivNordic Spa & Wellness, the first spa brand focusedon Nordic wellbeing traditions, officially opened its doors at the Cayan Tower, Dubai Marina in April as a full service spa . Part of Cayan Hospitality Group and owned by Raison d'Etre, the LivNordic Spa & Wellness Dubai has been designed to reflect the elements that makes Sweden one of the , Healthiest, Happiest and Environmentally Sustainable cultures on earth.
Swedish Lapland is a beautiful, clean and fresh landscape located in the veray far north, with forests rich in treasures like berries, herbs and flowers. Grown under the magic of the midnight sun light they are of the very highest quality. This is the home and origin of the ingredients of the products from c/o Gerd, more exactly in the small village of Jokkmokk in the middle of the Arctic Circle.
The forest are rich in nutritious golden cloudberries, bright red lingonberries, nourishing and antioxidant blueberries. Healing birch leaves and pure water are two other ingredients used that are naturally found in its purest form in this area.
c/o Gerd is founded and owned by the Swedish siblings Johan and Anna-Lena. The name "care of Gerd" comes from their mother; named Gerd and her closeness and love of nature is the main inspiration behind the products. Gerd is a wonderful, positive and genuine woman who believes in a natural way of life and that we should benefit from what we can derive from nature.
The Nordic products are a celebration to the Nordic people's connectivity and love of nature. We use them in our treatments, Nordic bathing ritual and for home-care.
Commenting on the launch in Dubai of the new Product line , Spa Director Ms Carolina Moquist said " Being Swedish, the scent of the c/o of Gerd products take me right back to my childhood, picking berries in the forest with my grandparents during summer. The products are lovely; nourishing, completely organic while also highly effective."
The LivNordic Spa menu is centered around treatments based onthe typical Scandinavian healthy lifestyle closely tied to their connectivity with nature. Simplicity is also very much part of this culture and the menu is divided inby Swedish sections such as Stilla (calm), Ren (clean) and Djup (deep), offering an authentic experience in which the c/o Gerd products are now used. Together with innovative Nordic therapies, advanced beauty treatments, fitness and nutrition we offer guests a complete wellness lifestyle experience – the Nordic way.