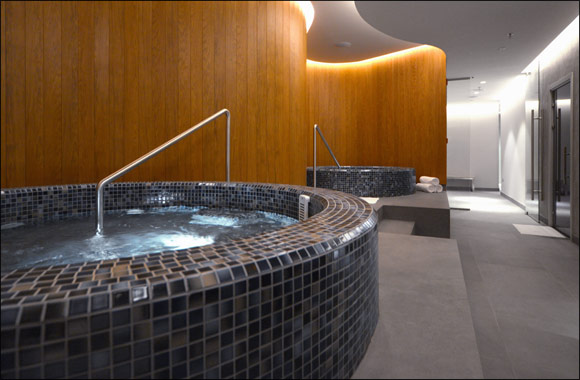 Dubai, UAE, October 4, 2016: The 4th annual Middle East Pool and Spa Awards held at the Steigen Berger Hotel in Dubai saw the LivNordic team celebrating after being awarded the Best Body Mas-sage and Best Spa Design.
"I'm delighted that our spa was announced winners in the best body massage catego-ry and best spa design category in the Middle East Pool & Spa Awards 2016. As our spa is newly open it is very exciting to see that LivNordic spa concept is well re-ceived in the Dubai market. The awards mean a lot to our team and it will engage us to continue improving our spa and costumer experiences"
Carolina Moquist, Spa Director LivNordic Spa & Wellness, Cayan Hospitality
Opening in February of 2016 The LivNordic spa in the iconic Cayan Tower offers panoramic views of the Dubai marina from the sixth floor of the tower, welcoming guests into a lush, contemporary space in contrast to existing spas.
LivNordic, part of Cayan Hospitality & Cayan Group is the first spa experience cen-tered entirely on Nordic wellbeing traditions in Dubai. LivNordic is a unique wellness brand inspired by the natural lifestyle and innovative designs of the Nordic countries. Based on long proven Nordic Health traditions combined with the latest in the spa wellness, LivNordic is a wellness experience far from the ordinary. LivNordic is a true lifestyle experience encompassing this intelligent simplicity, guiding guests to their most connected, conscious and healthy selves.
The runners up for the Best Body massage award were:
Banyan Tree, UAE 9 Degrees Spa at The Fairmont, Ajman Mandala Spa at H Hotel, Dubai
The runners up in the Best spa category were:
9 Degrees Spa at Fairmont, Ajman Amara Spa at Park Hyatt Dubai