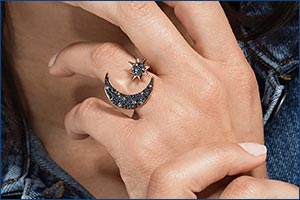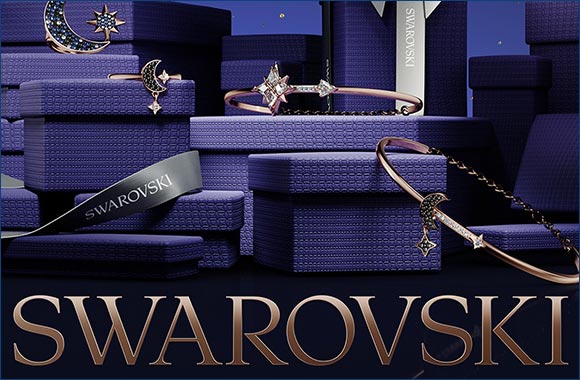 United Arab Emirates - April 12, 2021: The holy month of Ramadan celebrates warmth, reflection, and a sense of togetherness. At a time when face-to-face connections are scarce, there has never been a better reason to strengthen the sparks of love we share with one another.
As the world around us shifts and grows in wonder, Swarovski celebrates the sacredness of the Ramadan season in an homage to our unity under one sky.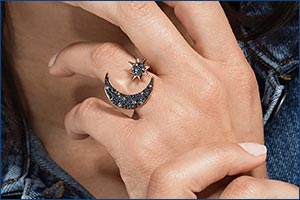 CELEBRATING THE SEASON
This year, Swarovski presents a Ramadan campaign that highlights the importance of making memories with loved ones. Friends and family coming together, upholding the bonds of friendship, and deepening a sense of sharing with one another are all blessings of the holy Ramadan season.

Central to this year's campaign are close friends and influencers Shouq Mohammed and Safa Srour – as well as entrepreneur and fashion blogger Dalal AlDoub whose preparations for the season unfold across Swarovski social channels. For Shouq and Safa, Ramadan gives them the chance to make memories together even though they live apart. Swarovski helps to facilitate this time, as they decorate their homes with Swarovski crystal décor and experiment with styles for the season's gatherings. Dalal, famous for her Iftar & Suhour styling tips, will showcase how Swarovski elevates any style to standout status.
In these two interpretations, Swarovski represents an anchor of self-expression and plays a role in creating memories filled with joyful wonder.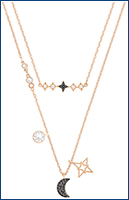 WISHING ON STARS
For Ramadan, the Swarovski Symbolic Collection lights up every look:

THE SWAROVSKI SYMBOLIC COLLECTION
The world beyond our homes is a deep source of inspiration for this Ramadan season. The Swarovski Symbolic Collection spotlights celestial bodies – moons, suns, stars and the delicate passing of time – as representations of the wonders and mysteries that reveal themselves during this holy time. Refined rings, necklaces, pendants, earrings, and more are encrusted with Swarovski crystals, shown in all the colors of the night.