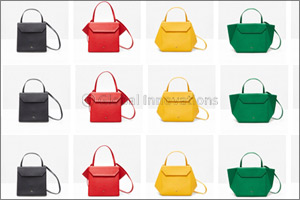 Dubai, United Arab Emirates - September 18, 2019: In 2014, the first Origami bag was launched with a resounding success in sales, and 5 years later the family is completed with the incorporation of Ori.
Ori is introduced as a satchel in two different sizes which can be worn cross body, while a third version of the bag presents a shopping format for those occasions when we have a lot to carry.
A new member of the family which stands out because of its originality and geometry, turning it into a unique piece.