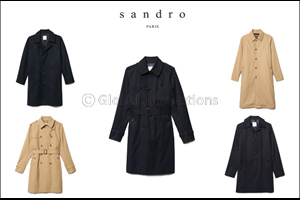 Dubai, United Arab Emirates - September 16, 2019: From aristocrats to punks, the trench coat and mac have been adopted by a variety of style tribes over the years, becoming the ultimate wardrobe staples.
This season, Sandro is championing the water-resistant styles with a range of designs and classic colours to suit all.
Find your perfect trench coat or mac with Sandro this FW19.