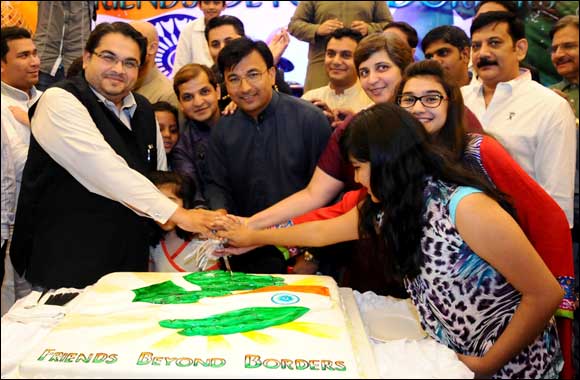 Gala dinner with special entertainment organised to commemorate sovereignty and peace among two nations
Ajman, UAE (August 18, 2014) – Ramada Hotel and Suites Ajman celebrated the India-Pakistan Independence Day with a first of its kind grand event titled "Friends Beyond Borders". The festivity was held on 16th August at the hotel's Majestic Ballroom.
More than 500 guests, who dressed up in their national costumes, attended the special celebration to commemorate the sovereignty, with the peace and accord that the countries and their citizens enjoy. The guests were entertained by the Dubai-based ROOH Band and DJ Buddha, who played contemporary music from both countries.
During the celebration, Iftikhar Hamdani, General Manager, Ramada Hotel & Suites Ajman, commented: "This celebration showcases the best of both India and Pakistan in terms of food, entertainment and culture. We are proud of our roots, and respect each other's rich heritage and beliefs to maintain a harmonious relationship. We look forward to more opportunities and growth, which can be achieved by working hand in hand."
Pakistan and India observe their Independence Day every 14th and 15th August, respectively, to commemorate liberation of the two nations since 1947. With majority of its staff from India and Pakistan, the property holds annual staff celebration to mark the occasion and this is its first time to organise and host a grand event.