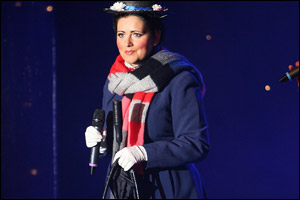 Mall of the Emirates, City Centre Deira and City Centre Mirdif to host enticing shows and fun activities
Dubai, United Arab Emirates; July 24, 2014: Majid Al Futtaim, the leading shopping mall, retail and leisure pioneer across the Middle East and North Africa, celebrates this Eid with special activities at Mall of the Emirates, City Centre Deira and City Centre Mirdif that are bound to keep mall visitors engaged and entertained with family and friends.
"Building on to the excitement of Dubai Summer Surprises, making Dubai a hub for families and tourists alike, Majid Al Futtaim is working in partnership with the Dubai Festival and Retail Establishment (DFRE) and continually innovating to bring unique experiences to its customers. This Eid, Majid Al Futtaim's Dubai malls will be sure to surprise mall visitors and immerse them in festivities as soon as they enter our malls with lots of interesting activities to participate in and grasping performances," stated Fuad Mansoor Sharaf, Senior Director, Property Management, Shopping Malls for Majid Al Futtaim – Properties.
An extensive entertainment schedule is soon to start. From July 28th until August 1st children and visitors will sense the excitement as soon as they enter Mall of the Emirates as they are surprised with colorful shapes and sizes of balloons. Balloon Bending Butlers will be making their balloon art at the entrances of the malls throughout Eid.
At City Centre Mirdif, from July 28th until August 1st, the famous Modhesh mascot will be roaming around the mall and interacting with mall visitors for play and photo opportunities that are sure to last as an Eid memory. A hands-on activity will be set up at the Central Galleria, where children can cut, paste, create and play their own custom-made musical instrument using recycled materials. A Clay and Sticks Modhesh Workshop will also be taking place, where participants can get creative with clay and use Popsicle sticks to create pieces of art that they can take home with them.
At City Centre Deira from July 29th until August 4th, mall visitors will be swept away with live performances of their favorite movie soundtracks, while watching the musical performance 'Movie Mania' as if they are transported in a glamorous movie awards night. 'Best Movie Soundtracks' will be announced and live clips will play as a backdrop to the actors/singers on stage in the West Court, 2nd level of City Centre Deira. From Hollywood to Bollywood, best hits will rock the venue with classics like "What a Feeling" from Flashdance, "You Can't Stop the Beat" from Hairspray, "We are All in this Together" from High School Musical, "Dancing Queen" from Mama Mia, "Jai Ho" from Slumdog Millionaire and many more.
For more up-to-date information on how to participate and a full schedule of entertainment, please visit: www.Facebook.com/MalloftheEmirates , www.Faceook.com/CityCentreDeira or www.Facebook.com/CityCentreMirdif