Pre-Orders Now Open with Additional Tech Bundle Provided While Stocks Last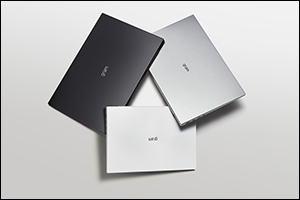 DUBAI, 01 JULY — LG Electronics (LG) is bringing its eagerly awaited lineup of new lightweight gram laptops to the UAE this July. Each of the laptops within the 2021 LG gram series has been designed to enhance the user experience, featuring a captivating 16:10 display, productivity-enhancing design, lightweight body and long battery life.

With flexible working and studying becoming the new standard, the need for a versatile laptop with a lightweight body and high-performance processors has increased, given the desire to have the 'same experience' everywhere. Synonymous with unprecedented portability and first-class performance, the LG gram series continues to raise the bar for the ultra-lightweight and slim laptop market.
The diverse lineup includes three exciting new models: LG gram 17 (model 17Z90P), LG gram 16 (model 16Z90P), LG gram 14 (model 14Z90P), all with 16:10 aspect ratio screens designed around maximizing work efficiency, as well as the entertainment experience.

Still Lightweight, More Powerful
Remaining faithful to LG gram's signature lightweight form, the new series delivers a new realm of portability, giving users the freedom to tackle the toughest tasks in any situation. Maintaining the strength of the LG gram name, the 80 Wh lithium-ion battery has the capacity to last longer than daily work hours, with up to 19.5 hours of battery life from a single charge.

Able to meet the needs of the most demanding users, LG gram laptops are Intel® Evo™ Platform verified. Powered by an impressive 11th Gen Intel processor, LG gram delivers up to 2.7x faster content creation , more than 20% faster work productivity , and 2x faster game playing and streaming. With a new LPDDR4X 4266MHz memory, the latest LG gram models process 33% faster than the previous 3200MHz type. Users can also experience faster performance with a larger capacity of NVMe and Dual Slots SSD.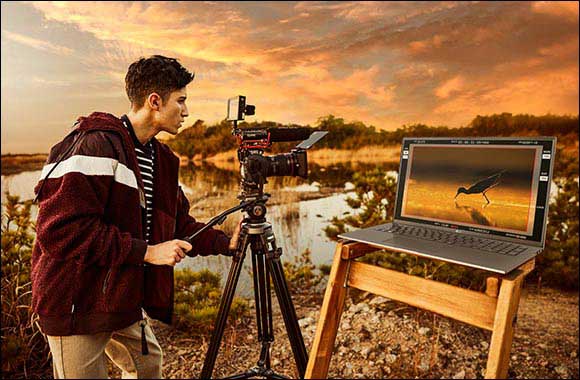 Professional Display for Enhanced Productivity
LG gram's new design delivers a seamless viewing experience. Offering more screen real estate than the 16:9 displays found on most laptops, the latest LG gram laptops can show more on-screen content at any one time – offering a full perspective. The Perfect Hidden Hinge design delivers a virtually borderless look, and the 4-way Slim Bezel increases immersion. All three models achieve an impressive screen-to-body ratio (STBR) of 90 percent. Furthermore, the bigger, flatter keycap design improves helps to reduces typos.
The new displays are perfect for entertainment as well as work, delivering stellar picture quality with vibrant, accurate colors, excellent contrast and sharp details. The 2021 LG gram series features the industry-standard DCI-P3 99% to deliver a wider range of color gamut. P3 is used as the standard color gamut for displaying HDR content such as films, games, and photography. The new LG gram accurately represents the creative idea and the colors as intended.

Sturdy Even in Military Field
While LG gram laptops are lightweight, LG has made sure to not compromise on durability. The full metal body is made of a magnesium-alloy which is commonly used as aircraft material. Additionally, the new gram laptops have passed all 7 MIL-STD-810G tests – a series of examinations designed by the U.S. military to assess the limits of each feature in severe conditions. The new LG gram series passed through the rigorous testing process and was verified by MIL-STD-810G for durability and performance. Tests conducted include withstanding conditions with extreme temperatures, dust and drops.

Availability and Pre-Order Details
LG's new gram lineup for 2021 is available in the UAE in three colors – silver, black and white. The LG gram laptop series retails with a starting price of 6,199 AED. All models are available for pre-order (online only) on July 1 from Sharaf DG and Amazon.ae. Consumers who pre-order will be able to receive a bundle from LG which includes an LG PL5 Speaker, the LG Tone Free FN6 earbuds, and Microsoft 365 with their purchase while stocks last.
Consumers can also purchase in-store from Sharaf DG and Jumbo Electronics from July 15.

Key Specifications
Model

LG gram 17

(Model 17Z90P)

LG gram 16

(Model 16Z90P)

LG gram 14

(Model 14Z90P)

Retail Price

6,999 AED

6,799 AED

6,199 AED

Display

IPS 17-inch WQXGA (2560x1600)

IPS 16-inch WQXGA (2560x1600)

IPS 14-inch WUXGA (1920x1200) IPS

Weight

2.98 lbs (1,350 g)

2.62 lbs (1,190 g)

2.2 lbs (999 g)

Battery

80 Wh

80 Wh

72 Wh

Processor

11th Gen. Intel® Core™ processors (Tiger lake-U)

Graphics

Intel® Iris® X e graphics

Memory

16GB LPDDR4X (Dual Channel, i7-4266MHz)

Storage

NVMe, Dual Slots SSD