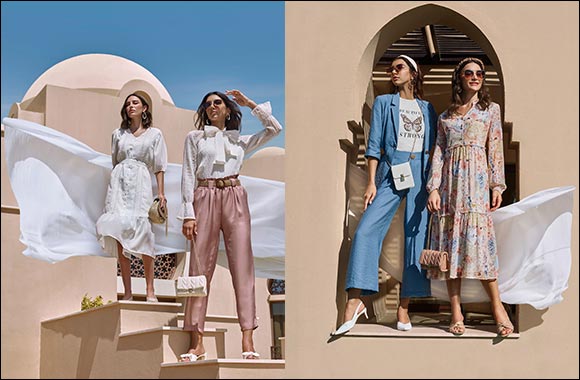 13th June 2021, Dubai, UAE: The season of sunshine, beach and brunches is finally upon us, but what to wear while you're living your best summer life? When it comes to fashion, 'less is more'. This is the season where you can mix and match the warm-weather staples you probably already have.
MAX's Summer Romance collection will fill your wardrobes to the brim with exciting basics, creating a stylish arsenal to help you create summer outfits that wow.
Whether you rock a dress or dress up your favorite tee with palazzo pants, follow these MAX experts' lead when it comes to summer style:
1. A dress makes for a head-turning take on the easiest summer look out there. For a classic look, opt for an easy-breezy printed Maxi or Midi dresses. No matter what your print of choice, a one-and-done dress look is an absolute summer essential.
2. Make sure to have at least one elegant, floral dress in rotation to take you from the office to dinners and everything in between. Light shades like pearly whites and powder blues are timeless – use bright accessories to bring out the colors of the outfit.
3. In a time crunch? Start with a versatile core piece, like white top with a necktie. We love how it's styled with another year-round piece, tea pink silky trousers, for a stylish and work appropriate get-up and dress it up with some statement jewelry for a night out.
4. Nothing encapsulates laid-back summer style like a light graphic tee paired with white trousers. This two-piece outfit is practically made for days when you don't have time to think about what to wear. Bonus points for a fun bag, but this outfit would also look effortlessly chic regardless of the extra accessories.
5. Another style that takes all the guesswork out of outfit-planning: the matching set! The light jacket and wide-legged trousers combo is the star of the show and will easily pair with any basic tee that you already have in your wardrobe. They're lightweight and comfy for every day wear.