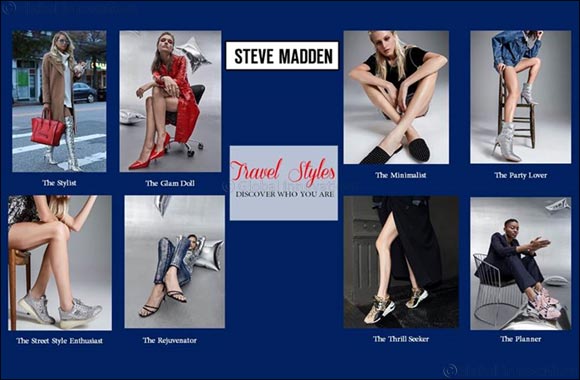 Dubai, UAE - November 24, 2019: Getting ready for your next vacay? This season, travel is all about comfort and comfort is all about being yourself.

Travel in style with Steve Madden's latest collection of shoes and accessories - an extension of your personality. After all that's what fashion is all about.
From animal print sneakers and golden hued backpacks for the thrill seekers to bling stilettoed heels and belt bags for the party lovers, you will be surprised at the lineup of options available to suit your style.

So, if you fancy wearing heels to the airport or want to flaunt your high street flair on the beach, go ahead and do so, after all your style is your choice.