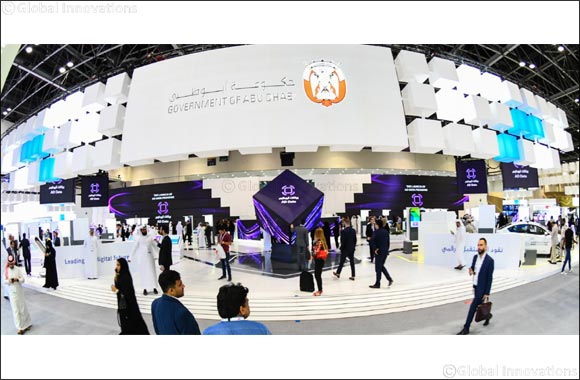 Microsoft technologies such as Dynamics 365, Power BI and a host of artificial-intelligence tools will be leveraged to enable the enhancement of e-services across the emirate's public agencies
October 7, 2019; Abu Dhabi, United Arab Emirates: The Abu Dhabi Digital Authority (ADDA) today announced that it has selected Microsoft Dynamics 365, Microsoft Power BI and a host of artificial-intelligence tools to drive the agency's Smart Citizen Experience.
"Our partnership with Microsoft will allow us to build an intelligent customer-service platform that will fulfil the ambitions of our leaders to streamline and optimise citizens' and residents' requests across Abu Dhabi government entities," said His Excellency Saeed Al Mulla, Government Service Executive Director ADDA. "Through the intelligent solutions and the CRM of Dynamics 365, we shall create a seamless omni-channel experience for citizens, lubricate workflow and case management and provide stakeholders and field workers with unparalleled and unprecedented decision-making capabilities through intuitive and in-depth business intelligence."
Abu Dhabi Digital Authority is leading the digital future of Abu Dhabi Government by supporting the government partners to deliver services and build ecosystems, that enrich the quality of life and multiply opportunities for business and personal growth. ADDA supports Abu Dhabi Government digital transformation through strategies, policies, standards and enterprise architecture for increased government performance. In addition, ADDA delivers digital services, platforms and channels, data management and applied intelligence, shared government services and cybersecurity solutions for government entities.
Through TAMM platform, ADDA started to consolidate more than 1600 government services into 80 customer journeys for the purposes of efficiency and optimisation, with the end goal of increasing citizens' happiness.
"Microsoft remains committed to our core principle of empowering every individual and organisation on the planet to achieve more," said Sayed Hashish, General Manager, Microsoft UAE. "We are a long-time partner of the Abu Dhabi government in its ambitions to elevate its e-services to peerless standards. Abu Dhabi's leaders' vision of a secure, confident society with a competitive, sustainable and globally open economy, is one we share. Microsoft D365 enables government institutions to unify data and open up doors to new capabilities that will enhance flexibility, scalability and cost-effectiveness, and allow the government to innovate freely."
Powered by Microsoft innovations, ADDA's new platform will be a powerful accelerator for digital transformation in public services across the emirate, allowing government authorities to engage citizens and residents, empower public servants, optimise operations and reinvent the delivery of services for years to come.