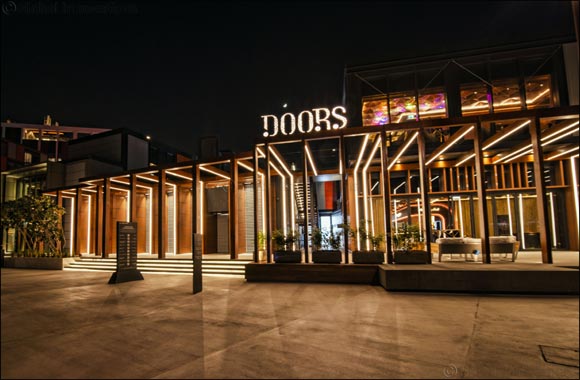 01 August, 2019 - Dubai, UAE: Located by the spell-binding shores of Dubai Creek, Doors Freestyle Grill, the ultimate lifestyle dining experience, is all set for a royal feast that encapsulates the spirit of Eid Al Adha by encouraging diners to give back to the society.
To make this occasion truly special for everyone, Doors Freestyle Grill is giving you an opportunity to indulge for a good cause. Unlike a regular decadent Eid buffet, Doors Freestyle Grill will be serving only an a la carte menu throughout the four days of Eid. Diners will be entitled to receive an exclusive 15%, giving them the option to either utilize it themselves or to donate that amount to charity.
Commenting on the initiation of this noble collaboration, the Head Chef at Doors Freestyle Grill, Chef Kemal said, "It is imperative to keep the less unfortunate in mind and bring about a change in their lives especially during such festive celebrations. We always enjoy the benefits of Eid gatherings with tables full of food. It is on occasions like these that we must do our bit, and give back to society. Through the generosity of our gracious diners, we will ensure that the underprivileged will also be able to celebrate Eid al-Adha."
From superior quality fusion steaks like Beef Butterfall Steak to extravagant seafood delights like Sea Salt Baked Seabass, exquisite salads like the Pomegranate Salad to delectable fusion desserts like the Eden Garden, our menu leaves nothing to be desired. Indulge in a royal dining spectacle this Eid al Adha that'll awaken your senses and soul.