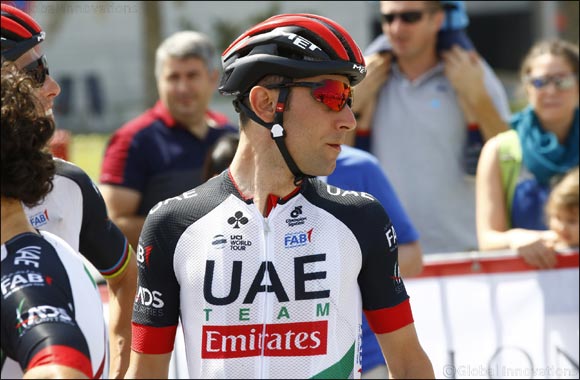 Dubai, UAE, March 03, 2018: UAE Team Emirates has announced a solid line-up of riders that will tackle the first Italian race of the 2018 season – Strade Bianche (Saturday 3 March). The race, held in the beautiful Tuscany hills in Central Italy, will feature UAE Team Emirates' riders; Valerio Conti, Manuele Mori, Marco Marcato, Przemyslaw Niemiec, Jan Polanc, Aleksandr Riabushenko and Diego Ulissi, who recently competed in the Abu Dhabi Tour, securing a top 10 finish in the General Classification (GC). Guiding the riders will be Sports Director Daniele Righi, assisted by his colleague Mario Scirea.
The one-day race will see riders cover 184km, starting from and finishing in the picturesque town of Siena. One of the unique features of Strade Bianche is the 11 stretches of the white, dusty roads scattered across the course, from which the race gets its name.
Commenting on the race, Diego Ulissi, who will be the team captain said; "I've only participated in the Strade Bianche twice and in just a few years this race has become a prestigious one on the international calendar. The last time I appeared in this race was 2016, where I managed a good performance, ending in 7th place. The placement could have been even better, considering that I was in good shape, which is what kept me going. I really hope I can count on strong legs - like the ones I had two years ago - to stay in the lead group, which will inevitably become fragmented on the more challenging dirt road sectors. Hopefully I will be with some of my team mates, for example Mori, Niemiec and Marcato – all athletes with plenty of potential. However, you must never underestimate the luck factor in the Strade Bianche."
UAE Team Emirates' participation on the UCI World Tour gives the local community the opportunity to come together and support world-class athletes as they aim to become one of the top cycling teams on the tour.