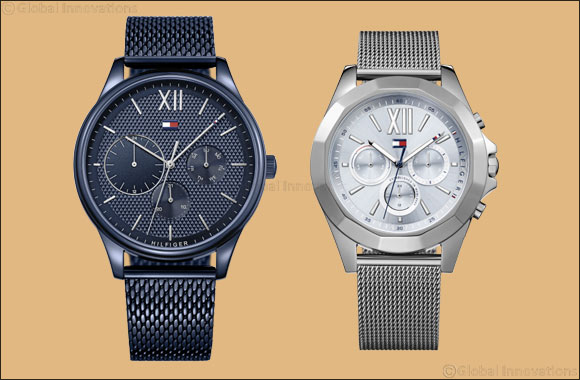 Dubai, UAE, February 19, 2018: Tommy Hilfiger, one of the world's leading premium lifestyle brands once again delivers on superior styling, quality and value with their new 'Classic American Cool' collections.
The brand has become globally renowned as the pioneer of 'Classic American cool', as these watches represent people who are youthful, energetic and very active and fulfilling the expectations of those who desire either classy elegant style in watches and also of for those who prefer to make a modernistic statement.
These Tommy Hilfiger timepieces are priced at AED 1,150 (Blue) and AED 1,095 (Silver) and are available across Hour Choice stores in the UAE.