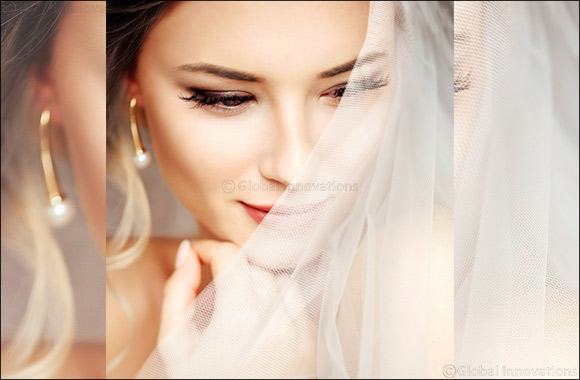 Kaya Experts Give all brides to be tips for flawless skin for the big day!
Dubai, UAE, February 14, 2018: Pick up the perfect wedding dress, finalize a venue, hire caterers and decorators, send out invites, go cake-tasting… your wedding to-do list seems bigger than a phone book right now and as you get closer to D-Day, your anxiety levels shoot through the roof. Naturally, every bride wants to look magnificent on the most magical day of her life but all that wedding planning stress is bound to take a toll on you and especially on your skin.
Stress can affect your hormonal balance which in turn can lead to every bride's worst nightmare in the form of pesky breakouts, infuriating rashes and those dreaded dark circles around eyes.
All brides like to look their best on the D-day and we believe that skin care is of prime importance for the brides to look their brightest and the best! Here are some tips by Kaya Skin Clinic experts, to keep your skin glowing for the big occasion.
1. Stress mess
Planning a wedding can be stressful. Stress releases hormones that stimulate the production of sebum – the oily substance which, in excess, can combine with dust particles or natural skin debris, and form a follicular plug that blocks the pore. Find ways to de-stress and make time to pursue your hobbies, take long walks and reasons to smile.
2. Get those eight hours and forty winks
Wedding celebrations could start days ahead of the event – parties, dinners and late nights. Ensure that you get the rest your body requires. Aim to get eight hours of undisturbed sleep at night. And grab those forty winks.
3. Don't let the sun eclipse your glow
Wedding preparations take a lot of work where you might be spending a lot of time outdoors or on the road. Overexposure to sunlight causes skin damage leading to dryness, sunburn, hyper pigmentation and premature aging of the skin. Never underestimate the sun, at any time of the day and in any season. Slather on the sun block before stepping out and reapply every couple of hours.
4. Scrub to shine
The outermost layer of skin is made up of dead skin cells which are patchy and dull. Dirt, debris and pollutants trapped below the dead skin cause blackheads, whiteheads and other blemishes. Exfoliation helps speed up the skin renewal process, keeping the skin looking more youthful.
5. Beware the bloaters
Pre-wedding parties are a great time to let your hair down and connect with friends and family. But beware of the sodium-heavy salty starters. Reach out for the healthier options like vegetable sticks. Eat right. Carbohydrates, proteins, fats and sugars. Milk, fruit and vegetables. Vitamins and anti-oxidants. You need them all and in the right quantities.
6. Hydrate, hydrate
In all the excitement of the planning and preparations it is easy to forget to stay hydrated. Drink at least 8 glasses of water each day. Green tea, vegetables and fruits with a high water-content, and soups also hydrate the body.
7. Trust expertise over experimentation
In an effort to look ravishing on the big day, it can be tempting to experiment with the skin lotions, creams, make-up, and skin treatments. Consult a skincare expert and follow a regimen.
At Kaya Skin clinic, your expert dermatologist will help you with a skincare regime as well as a treatment plan that suits your needs. They have a wide array of special packages for brides to partake of. These include Skin Glow Solutions, Botox and Dermal Fillers, Pigmentation Solutions, Acne and Acne Scar Solutions, Dark Circle Solutions and Ultima Laser Hair Reduction Solution.
Do remember to stick to your skincare routines during your honeymoon as well. And above all – be happy and stay happy. Let the love light show!