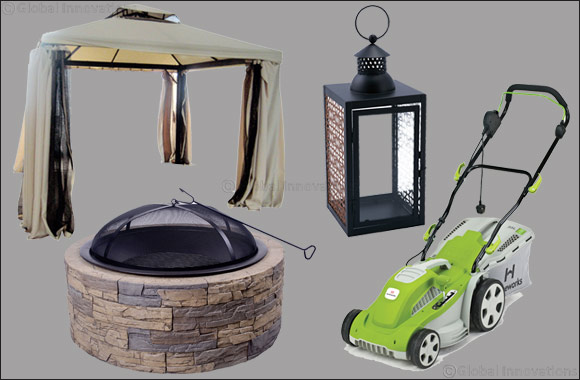 Dubai, February 05, 2018
WHAT: Great discounts to help you completely refurbish your outdoor spaces!
DESCRIPTION: From garden furniture to patio heaters, charcoal barbecues to garden hose sets, Al-Futtaim ACE is offering unbelievable discounts on its wide variety of Outdoor products. Make the best of the great weather with products designed to help you enjoy outdoors!
WHERE: Al-Futtaim ACE stores across the UAE
Dubai: Dubai Festival City, Sheikh Zayed Road and First Avenue Mall, Motor City
Abu Dhabi: Yas Island, Mina Road and Dalma Mall
Al Ain: Bawadi Mall
DATES: February 5 until April 15
Here are a few examples of the great deals on offer:
Casablanca 5pc multi-functional set, 120cm fire pit, with grey cushions (SKU: 629781) 3,699 (was 4,999)
Homeworks 1400W, 34cm electric lawnmower (SKU: 930789) 499 (was 599)
Garden Lantern (SKU: 891703) 29 (was 39)
35" Stone fire pit (SKU: 626608) 649 (was 999)
Aluminium gazebo 3m x 3m, polyester curtains with mosquito net (SKU: 311838) 1,124 (was 1,499)