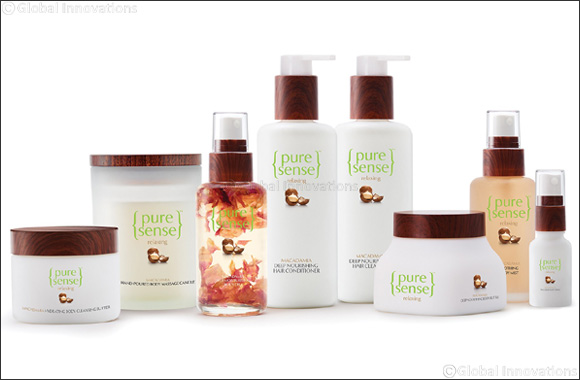 A new premium line of products to unwind and relax
Dubai, February 5, 2018: Kaya Skin Clinic, the largest skincare clinic chain in the Middle East, has announced the launch of PureSense – a new luxury bath and body label that is set to rejuvenate all the senses with a great feel and experience.
Totally free of harmful chemicals, Kaya's PureSense offers unmatched relaxation and rejuvenation with its natural, organic composition that not only relaxes your senses, but also nourishes, smoothens and moisturizes the skin and hair with its rich ingredients.
The line includes body massage candles, tranquil sleep sprays, soaps, body mist, body butter-cream, body wash, body oil, shampoo and conditioner and comprises the purest extracts from natural fruits, free from cancer-causing compounds and preservatives and are cruelty free.
Coming in two ranges – the 'Relaxing' portfolio has an Australian Macadamia base which soothes the senses and calms the body and mind, while the 'Rejuvenating' portfolio is based on uplifting eco-certified grapefruit extracts from France that revitalizes the skin and hair. Both are parabens, sulphates, formaldehyde-free as well as mineral oil-free and a perfect way to detox and unwind.
What makes this range unique is that it comes with the Fresh Cells™ technology, a breakthrough innovation that keeps the antioxidant extracts of super fruits intact in live fruit cells. These antioxidants are released in contact with the skin or hair to give maximum nourishment and protection from harmful effects of pollutants.
The PureSense products are available at all Kaya Skin Clinics. The new line integrates perfectly with Kaya's proven world-class services and advanced derma line products, giving clients a broad range of options and benefits, which help in prominently improving the health of their skin and hair.