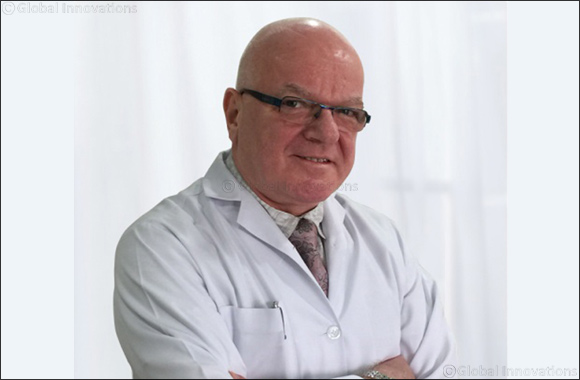 Dubai, United Arab Emirates February 05, 2018: German Medical Center, a Dubai-based specialized healthcare facility with remarkable staff committed to providing top-notch medical services and ensuring a satisfactory experience for patients, brings medical expertise to the conversation about hemorrhoids, a commonly experienced syndrome in pregnant women.
Providing the right medical attention to pregnant women during sensitive points of their trimesters, German Medical Center provides state-of-the-art technology to effective test, diagnose and treat ailments both prenatal and perinatal. Specializing in Orthopedics, Obstetrics and Gynecology, Urology, General Surgery, Internal Medicine, Preventive Medicine, Physiotherapy and beyond, all within a single, clinically-integrated network, German Medical Center's medical professionals reform all vital aspects of healthcare for pregnant women dealing with external as well as internal hemorrhoids, blockages, bleeding and any blood or birth defects or disorders.
Dr. Diethart Bayer, Head of Proctology Unit at German Medical Center, said, "Fissures during pregnancy are common, and this is symptomatic of rupturing of skin and tissues in or around the anus. While common cases of piles in women are easily treatable post-partum, when not handled by a professional early on, there can be cause for surgery and irreversible damage as a result of this surprisingly common phenomenon. Certain dietary measures to avoid this are eating high-fiber foods like whole grain cereals, fresh fruits & vegetables, drinking plenty of water and to no suppress bowel movements during the day. Exercise during the gestation period is ideal to keep the body in good working shape."
Pregnancy is often accompanied by anal swelling and pain caused by the growing pressure in the tummy and the vessels. Unfortunately, Hemorrhoids are common during pregnancy.
Hemorrhoids are part of the normal human anatomy of the anus and lower rectum, and they contain blood vessels, elastic tissue, and smooth muscle.
The standard treatment for Anal Fissure involves soft-laser application and pain-killing creams. In some cases, the Fissure may not be curedwith the treatment, and there are chances that the condition might become critical. In such events, the additional treatment procedurewill be decided by the doctor after evaluating the scenario in detail. German Medical Center provides complete diagnostics and treatment facilities for this and more complications during pregnancy to ensure women have the most comfortable possible delivery.