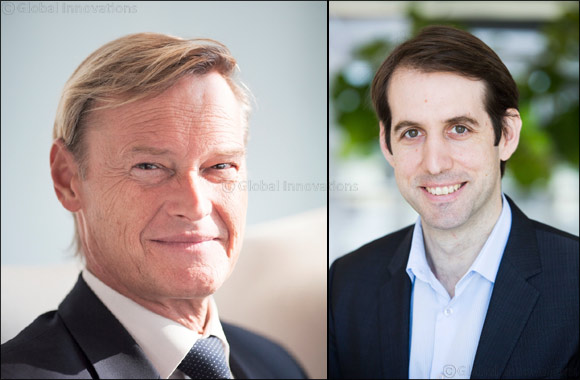 The global management consulting firm expands its roster of partners in the Middle East to bolster its People & Organization and Energy Practices
Dubai, 31 January, 2018 — The Boston Consulting Group's (BCG) today has announced that it will be joined by two new Partners to its Middle East system, in order to bolster its People & Organization and Energy Practices. Effective immediately, Yves Morieux, and Andreas Kyrilis will each serve as Partner for their respective practice.
BCG welcomes Yves Morieux to Dubai. He is transferring from Washington DC, as Senior Partner and Managing Director, and he will be helping to simultaneously increase productivity and employee satisfaction in the region. Andreas Kyrilis was promoted from within BCG's Middle East system and will play a prominent role in helping to solidify BCG Middle East's market position.
This expansion of the firm's partner group is testament to its unwavering dedication to maintaining and strengthening its sector-specific expertise, expanding its client portfolio, and acquiring new market growth in the Middle East.
"With the new year bringing an aggregation of new opportunities for BCG and our clients, expanding our team roster with Yves and Andreas is a value-added move to sustain our continued growth and excel in priority business areas. Both Yves and Andreas have developed their strategic and organizational expertise over the course of many years, and have led many corporate transformation projects across the globe. As Partners, they will each bring their valuable experience, comprehensive insight, and steadfast dedication to the teams of BCG Middle East, and we have no doubt in their abilities to excel in their new roles," said Joerg Hildebrandt, Managing Partner at BCG Middle East.

Yves Morieux is a globally sought after advisor on corporate transformation, and is making the move to the UAE to bring his expertise to the region, and deliver his insight to BCG's clients. Yves is deeply involved in thinking about how organizations work, and considers how he can restructure companies to improve workflow and employee motivation. He calls this 'Smart Simplicity', and uses his six key rules to maximize engagement throughout the entirety of a firm. Yves has conducted two Ted@BCG Talks on his approach to business, and has been published in Harvard Business Review, The Economist, and The Wall Street Journal, to name a few. He has advised more than 500 organizations globally, across a variety of different industries, was a contributor to the development of organization theory, and is the Director of the BCG Institute for Organization. His dedication to helping organizations advance, transform, and solidify their position in the market has been seen over the course of his time at BCG, and beyond.
Andreas Kyrilis is an integral part of the Energy practice in BCG's Dubai office with extensive experience on strategy and corporate development. Over his career with BCG, Andreas has led a number of high profile projects on strategy, large-scale transformation, IPO preparation, and operational excellence. Having worked across Europe, Asia, and the Middle East, Andreas continues to focus on the Energy sector in the region and beyond, strengthening BCGs positioning in the market.