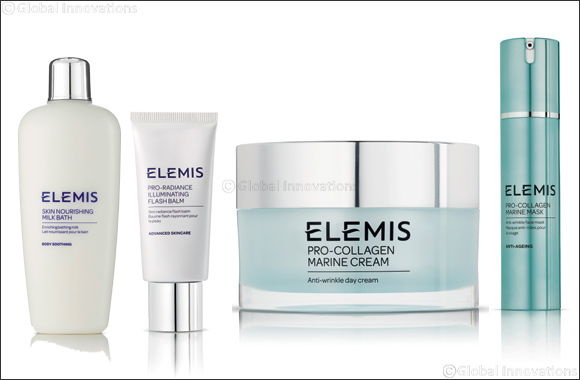 Dubai, United Arab Emirates – 31 January 2018: Soul Wellness & Spa at Sheraton Grand Hotel, Dubai has teamed up with Elemis, a leading British skincare brand that delivers pioneering treatments for the body and face.
The brand-new holistic spa balances body, mind and soul, offering indulgent bespoke therapies that utilise natural ingredients and premium products found in the world's most exclusive resorts.
"With its innovative blend of science and nature, Elemis is the perfect fit for Soul Wellness & Spa," said Nikolina Jungic, who oversees the facility.
"Clients today have very high expectations – they want therapies that deliver dramatic results and are underpinned by sound research. This is exactly what Elemis provides."
Soul Wellness & Spa offers a variety of Elemis facials and body therapies, each utilising natural plant-based and mineral ingredients and evidence-based techniques.
"Elemis is honoured to start a long relationship with Soul Wellness & Spa, which offers everyone a 360 chance to rebalance, regenerate, resurface and recharge," said Bechara Sleiman – CEO Luxuria Group.
The Elemis Anti-Blemish Mattify and Calm Facial combats oil and shine, incorporating intuitive massage to boost circulation and brighten the complexion. Sessions of one hour or 90 minutes' length are offered, priced AED 550 and AED 750 respectively. Another option is the Elemis Pro Collagen Age-Defying Facial (AED 600), which contains red coral and Padina pavonica algae.
In the one-hour Elemis Thousand Flower Detox Wrap (AED 550), nourishing green tea balm is used, while for an invigorating experience, guests may try the Elemis Intensely Cleansing Salt Scrub with Lime and Ginger. Lasting 45 minutes and priced AED 450, this treatment involves the use of fragranced sea salt for gentle exfoliation and will leave guests glowing with health.