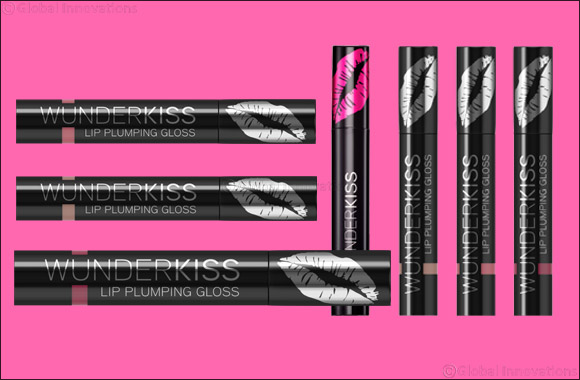 High-tech beauty brand, WUNDER2 has now launched its brand new WUNDERKISS TINTED LIP PLUMPING GLOSS.
Dubai, UAE, January 30, 2018: Available in the three stunning shades of Nude, Berry and Rose, this WUNDERKISS color collection is a must-have for every girl on the go!
Created using the same formula as the much-loved and original 'clear' WUNDERKISS Lip Plumping Gloss, the new colour collection leaves the lips subtly tinted and perfectly plumped, for a luscious lip-look.
Formulated using collagen and hyaluronic acid, a key plumping ingredient, WUNDERKISS also uses our ground-breaking Dermaporting Technology to enable larger ingredient molecules to effectively penetrate the surface of the lips. The result? Instant hydration and volume for beautifully plumped lips.
Sleek in appearance and smooth upon application, each shade - our natural nude, glossy rose and vibrant berry - sit comfortably and non-sticky on the lips, suiting every mood and skin tone no matter what the occasion!
Directions for use: Apply WUNDERKISS Lip Plumping Gloss directly to your lips and wait two minutes to achieve a full plumping effect. For truly 'wunderful' looking lips, we advise using WUNDERKISS Essential Lip Scrub to exfoliate the lips before applying the new WUNDERKISS Colour Collection.
WunderKiss Tinted Lip Plumping Gloss available in:
Now available on: www.wunder2.ae
AED 100.00
@wunder2cosmetics
About WUNDER2 High Tech Beauty
Established in 2015, WUNDER2 was created by leading beauty distributor and brand development company, KF Beauty. As an award-winning, high-tech and innovative beauty brand, WUNDER2 cosmetics delivers unique and long-lasting beauty products from skincare and makeup to brows and accessories.