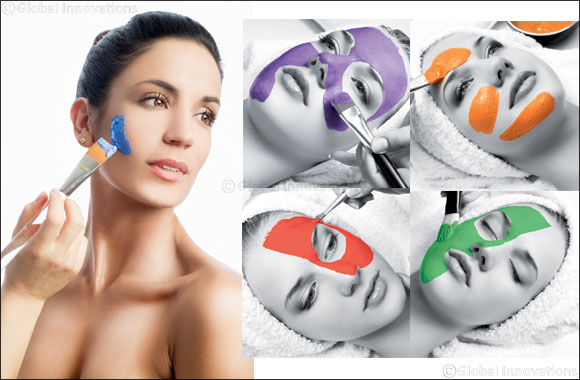 Discover a new holistic approach to caring for your skin
Dubai, UAE, January 25, 2018: Marzia Clinic, the first ever DermoBio Molecolare® cosmetic line is now available in the UAE, with the launch of their signature CromoAroma facials for both in-spa and at-home use. The Italian born skin experts have used their passion for alternative and natural remedies to develop a unique range of skincare treatments that combine chromotherapy/colour therapy, Aromatherapy, and the latest generation key ingredients to provide stressed and toneless skin with a surplus of energy and nourishment.
The CromoAroma Facials use a holistic system to not only treat superficial skin concerns, but also address the inner imbalance related to high stress and health factors that can have a negative affect on our skin. The Holistic System originates from a very important concept: that the skin never lies, but clearly reveals our health condition and lifestyle. Every concern that appears on our skin is actually an inner imbalance related to high peaks of physical and emotional stress and bad habits such as an imbalanced diet, smoke and lack of exercise.
All CromoAroma facials use a balanced combination of Colour & BioAroma Oils to enhance the well-being of the body focusing not only on the physical state but the emotional and psychic state of the skin as well. The BioAroma oils used are 100% pure, of natural origin extracted from barks, resins, flowers and fruits. All products are Paraban and Preservative free, mineral oil free, silicone free, alcohol free and are vegan certified.
There are currently eight facial treatments available from the Marzia Clinic range including the CromoAroma Timeless treatment for anti-aging, the CromoAroma Purifying treatment for acne prone skin (perfect for teens) and the 24K Gold Luxury treatment to restore and brighten skin. The Marzia Clinic's holistic approach means that each treatment is enhanced by colour therapy, to support the rebalancing of body and mind.
Marzia Clinic's CromoAroma facials are priced between AED 400-600 and are available at Blush N Ladies Salon and Spa, with the retail range also available at Blush N Curls.