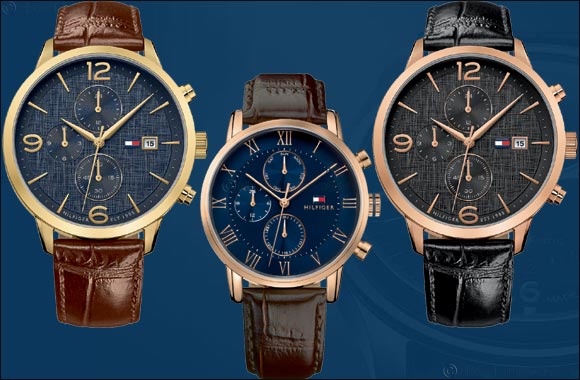 Dubai, UAE, January 18, 2018: Tommy Hilfiger Fall 2017 watch collection celebrates a touch of rebellious rock-and-roll style, and plays with contrasting materials, new proportions and athletic influences. It's edgy, relaxed and effortlessly cool.
The Fall 2017 men's collection boasts Classic dials, glossy embossed leather and gold-plated cases making it a discreet yet luxurious statement.
The Tommy Hilfiger Fall 2017 collection ranges from AED 895 - AED 1,045 and is available at Hour Choice stores across UAE.