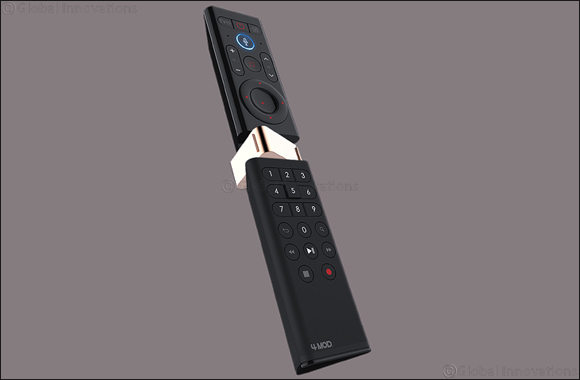 Dubai, United Arab Emirates, January 15, 2018: Established in 2007, French company 4MOD (For Media On Demand) develops remote controls featuring embedded state-of-the-art technologies, for the mass market. Multitouch functionality, e-ink display technology and wireless charging are carefully combined to deliver a smooth user experience. The company creates product differentiation through design and functionality. For the first time, 4MOD will showcase its smart, disruptive and augmented remote controls at the Creative France Pavilion at CASBAT (Dubai).
With expertise in a broad range of radio frequency technologies, 4MOD is now able to offer turnkey solutions to actors in the IoT, smartphone, home automation and data processing markets. The company has a factory in Tunisia, dedicated exclusively to IoT and to packaging. It aims to be the one-stop-shop for all IoT project requirements. It provides practical solutions and support (covering everything from strategy development to product delivery) for companies that create connected objects and for the manufacturing and medical sectors.
4MOD teams closely collaborate to design unique smart remotes on demand to accommodate new user trends, either starting from scratch or from an off-the-shelf product. A range of 20 products are ready and waiting to go into production, either 'as is' or fully customised. Each is available in several versions.
"4MOD's core business is to provide tailor-made solutions for TV operators. We do have a broad range of off-the-shelf products, but we encourage our customers to adopt a user-focused approach that differentiates them from the competition and increases the value added of what is an essential everyday product", explains CEO Laurent.
The company is currently seeking to build long-term partnerships with leading firms in the Middle East.