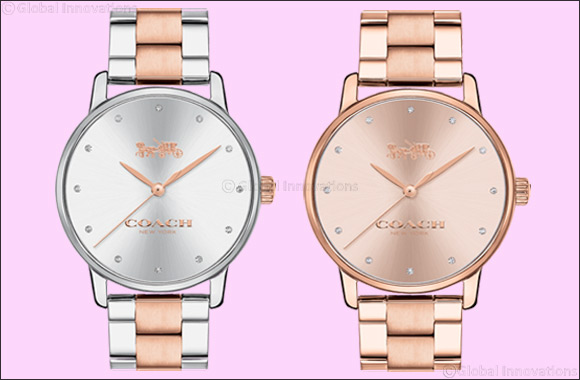 Dubai, UAE, January 8, 2018: The Grand captures the eternal style of New York, the city Coach has always called home.

This refined stainless steel design features crystal markers for subtle sparkle.

The collection is priced at AED 765, and is available at Rivoli and Hour Choice stores across UAE.